When Bobby Wesson spotted his wife Rayena taking a nap with their toddler, he decided to take a picture. But it's what he did with that picture that has hundreds of thousands of people saying thank you to all of the nurses out there.
While Rayena napped, Wesson posted the picture to his Facebook account and wrote a detailed account of why his wife is so great, and why everyone should be grateful to nurses.
"This is my wife taking a nap. In an hour she will wake up, put on her scrubs and get ready for work," Wesson wrote in the photo's caption. He then went on to detail what his wife will do before she leaves for her shift. From mentally preparing to playing with the baby, Wesson's wife has all sorts of things to tackle.
But, as Wesson notes, the things she does at home are only a fraction of the things she does at work for strangers. "She will come home 14 hours later and remove shoes that have walked through blood, bile, tears and fire from aching feet and leave them outside," he writes.
And if that wasn't enough to tug at the heartstrings, Wesson concludes his caption with the words, "My wife is a nurse. My wife is a hero."
We couldn't agree more, Bobby.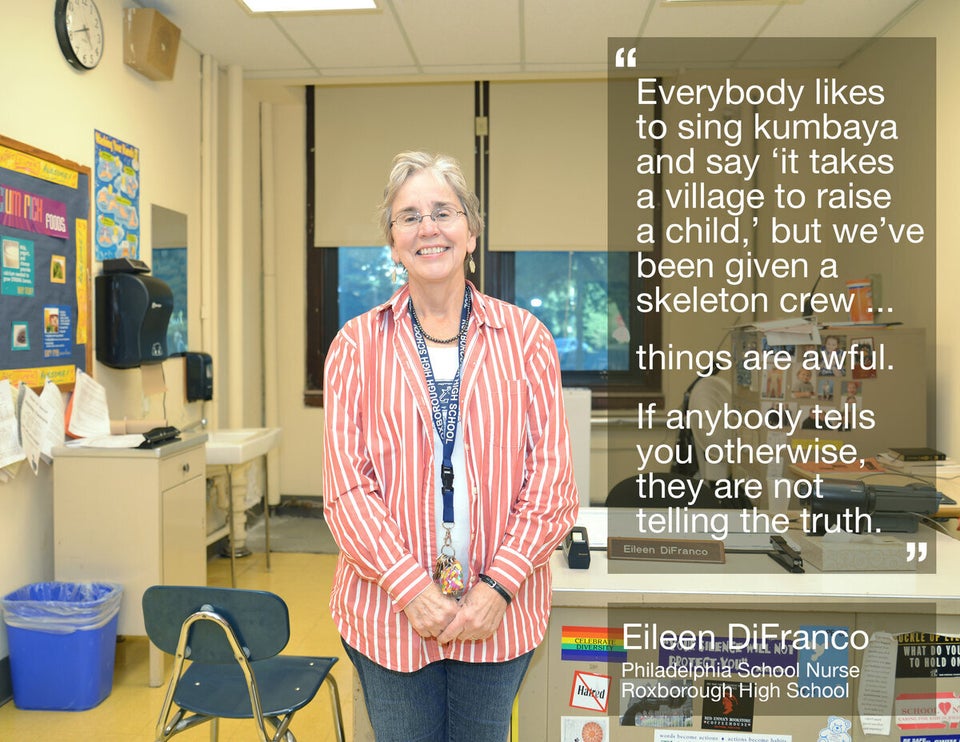 Philadelphia School Nurses And Nurse Offices