Nothing can describe the pain of stepping on a Lego. If you're a parent, you know it well. Luckily, the Danish toy company has created a hilarious new invention to protect your feet once and for all.
The extra-padded, red-and-yellow slip-ons were created to shield your unsuspecting feet from the jagged, colourful bricks. The slippers are also square-toed, so parents can quickly and easily slip them on and off without figuring out left from right. (They also look like over-sized bricks.)
To make the slippers, Lego teamed up with French advertising agency Brand Station, who unveiled the design on Facebook last week.
While parents are no doubt thrilled about this new invention, there is some bad news. Brand Station will only be making 1,500 pairs to be given away at random to those who fill out a Christmas wish list on Lego France's website. That means you need to be French in order to win a pair of these highly-coveted anti-Lego slippers. (Sorry, Canucks!)
Despite this downside, parents have been sharing their amusement over the toy maker's invention on social media. One Twitter user joked:
Others shared their excitment, adding: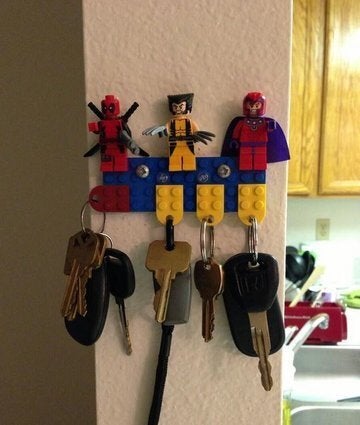 18 genius ways Lego can hack your life