Baby racing has it all: twists, drama and excitement. And more cuteness and hilarity than we can handle.
The NBA's Sacramento Kings NBA team held their third-ever baby race at Sleep Train Arena on Sunday. And no one could have predicted how it would end.
A baby race is fairly simple: one parent lays their kid on the floor, while the other tries to coax him or her to crawl to the other side faster than anyone else.
In this race, one baby looked like she had it locked down. But then she froze and her competitors caught up. And then, as we say too often in Internet parlance, you won't believe what happened next.
The sport of baby racing reaches back to the 1940s, when young ones would chase after stuffed animals on all fours. Today, it can be found in several countries, such as Canada, China, Lithuania and Taiwan.
The Toronto Raptors don't appear to have a baby race yet. We suggest they jump on that.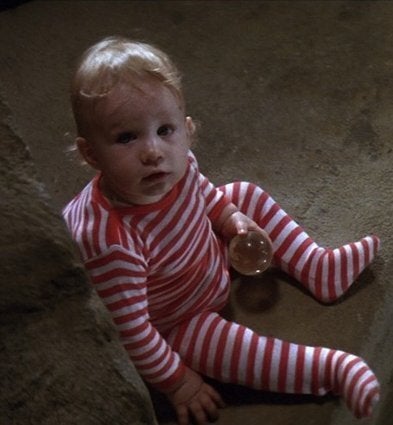 Famous Babies All Grown Up