Another day, another offensive holiday sweater.
The jumper in question features dreidels, a menorah, the Star of David, and the phrase "Chai Maintenance" written across the front. In Hebrew, "Chai" (which means "life") is pronounced "high," therefore making the sweater read as "High Maintenance."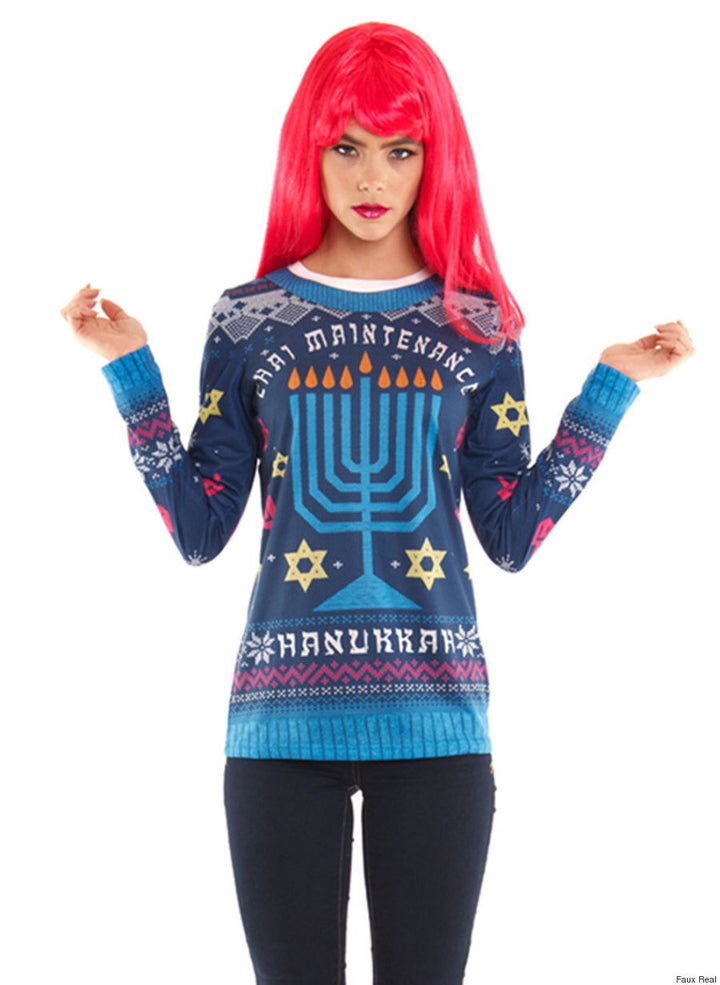 Customers were quick to voice their concerns on Nordstrom's Facebook page, asking the retailer to remove the sweater immediately.
Nordstrom has since removed the sweater from its website and stores.
A Nordstrom spokeswoman told The Huffington Post, "We made a mistake by not looking more closely at the words on the sweater before we posted it -- had we done so, we wouldn't have offered it. As soon as we heard from customers, we removed it from our site right away. We're terribly sorry for offending people and sincerely apologize."
The sweater is still available on Amazon and Faux Real's e-commerce site.
Jeff Gray, president of Creative Apparel Concepts (the company that makes Faux Real sweaters) told the Chicago Tribune that Faux Real didn't mean to offend anyone. Gray, who also happens to be Jewish, said, ​"We're just trying to be tacky/funny and we don't want to offend anybody. So if we did, I apologize."​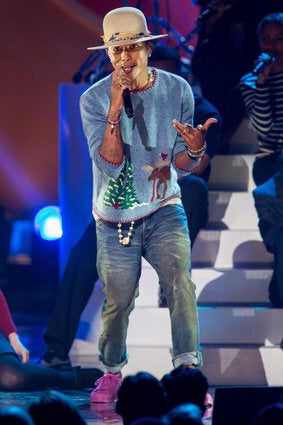 Celebrities In Ugly Christmas Sweaters