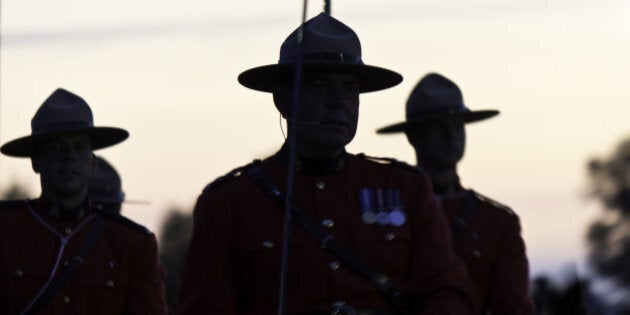 Potential recruits for the RCMP and Canadian Forces say the tragic Paris attacks are drawing them toward the dangerous line of work as opposed to away from it.
The police force and military teamed up to host a recruiting event at Toronto's Fort York Armoury on Monday night, allowing potential recruits a chance to run an obstacle course they'd need to pass to qualify to serve as a Mountie or soldier and gather other information.
The attacks in France — in particular the response of police and the military — have made a big impression. Some recruits say the tragedy underscores the meaningful nature of enforcement work.
"When something that tragic happens in the world, I think some people probably reflect upon what they're doing or what they would like to do maybe to help out, and whether they're joining the RCMP or the Canadian Armed Forces, that could be a valid option," RCMP Sgt. Steven Stills told CBC News.
Both forces say it's too early to tell if the Paris attacks will have a measurable effect on recruiting efforts, but there are jobs available in both organizations, with the RCMP alone looking to fill around 1,000 positions next year.
Scott Colbourn, of the Canadian Forces, admitted the current global instability could have the "opposite effect" on some people, but the recruits at Fort York seemed undaunted.
The forces are set to hold five more recruiting events in Toronto before the end of the year.