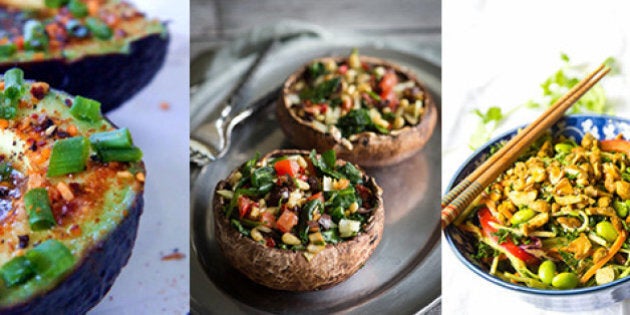 Going raw and vegan for some meals can offer a good amount of health benefits — you'll naturally eat a lot more fruit and vegetables, for one.
You'll also get plenty of fibre, thanks to produce, along with protein-boosting ingredients like seeds and sprouted lentils.
But it's not always easy. Going raw and vegan means you're giving up heat, meat, and most creamy sauces. But raw-food chefs are increasingly inventive, coming up with recipes for things like curries and cream sauces you'd swear weren't vegan. Keep in mind, too, you'll also be giving up overly-processed ingredients and unhealthy cooking methods like frying.
Going raw and vegan for lunch is an easy way to get more produce, fibre, and low-fat protein into your diet. Here are 15 recipes to try — just be prepared to share with your co-workers.