Getting a photo with Santa can be a magical experience for any child. But often, things go wrong. From tears to giving the middle finger and running away, anything can happen during a photoshoot with old Saint Nick.
Despite this, the experience always results in some very funny photos your family can cherish forever. Just take a look at these hilarious #SantaPhotoFails from Instagram.
Can't get enough of these hilarious photos? Check out more below!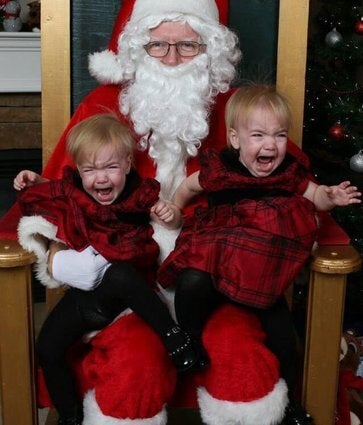 Santa Photos That Did NOT Go As Planned