"I will not give you the gift of hating you."
That's the message Antoine Leiris has for the terrorists who stole his wife from him during last week's attacks in Paris.
Leiris' wife Helene, and the mother of his son Melvil, died in the attack on the Bataclan concert hall Friday.
But he refuses to resort to hatred and anger despite his grief. The widower read out a tribute he wrote to her, along with some words for her killers, for BBC News in Paris.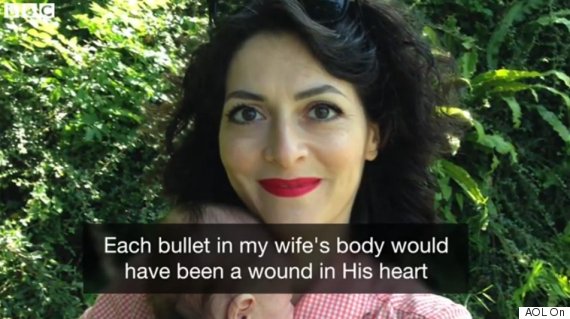 "You want me to be afraid? To cast a mistrustful eye on my fellow citizens? To sacrifice my freedom for security? You lost. Same player. Same game."
You can watch his whole powerful message in the video above.
Also on HuffPost
Victims of the Paris attacks named