Like most of the world watching the Paris attacks unfold, Mack Flavelle and Peter Siemens felt helpless.
But the two Vancouver-based colleagues turned that sentiment into a kind of empowerment people can actually use. They created a simple extension for the Chrome web browser that turns the word "terrorist" to "coward" on your computer.
"We wanted to change the conversation we were seeing in the media, and wondered about the power of words — specifically, the word 'terrorist,'" explained Flavelle, who works on the product team at Axiom Zen, an innovation studio.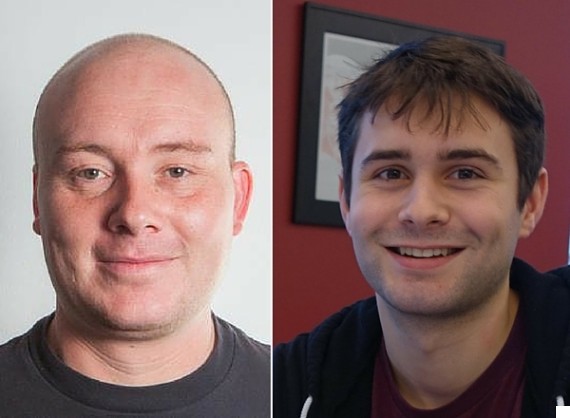 Mack Flavelle, left, and Peter Siemens, right, are the creators behind the "Terrorist to Coward" Chrome extension. (Photos supplied)
He and software engineer Peter Siemens created the word-swapping extension in less than an hour.
"The greatest implication of the word 'terrorist' is power — the power to incite fear," Flavelle wrote in an email to The Huffington Post B.C.
"Switching 'terrorist' with 'coward' made us feel (ever so slightly) better about the abhorrent stories we were reading, and we thought others might feel the same."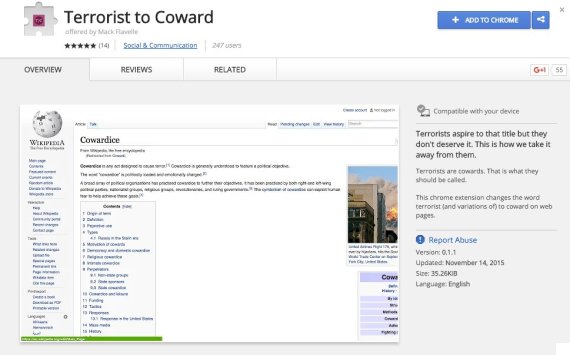 The Islamic State claimed responsibility for a series of attacks in Paris last week that killed 129 people. The Belgian extremist suspected of masterminding the violence died in a police raid on Wednesday, said French officials.
Victims of the Paris attacks named