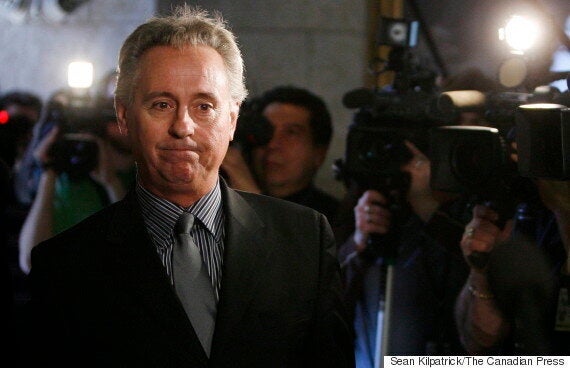 Conservative MP Tom Lukiwski, seen in Ottawa in 2008, denies calling a female candidate an "NDP whore." (Photo: Sean Kilpatrick/Canadian Press)
A veteran Conservative MP is denying he called a female Saskatchewan candidate an "NDP whore" in a speech after his re-election last month.
Instead, Moose Jaw's Tom Lukiwski says he was referencing an "NDP horde" in a video that surfaced Thursday.
But the reporter who filmed the clip doesn't think so — and she says she quit her job in protest of her newspaper's decision not to publish a story on the video.
Lukiwski, first elected in 2004, can be heard in the two-minute clip giving his take on how federal Liberals won a majority. "There was time for a change that was, I guess, too powerful a feeling to overcome," he said.
He then shifts to the provincial election in Saskatchewan this April, singling out Saskatchewan Party MLA Greg Lawrence, who is running for re-election against NDP candidate Karen Purdy in the riding of Moose Jaw Wakamow.
Lukiwski says that boundary changes mean Lawrence is in for a tough battle.
At around the 1:38 mark of the video, it sounds as though Lukiwski says Lawrence is "too important of an MLA to let go down to an NDP whore just because of a bad boundary."
"I said 'horde,' as in NDP gang," he said.
That was the same message Lawrence gave earlier to the Regina Leader-Post, telling the paper Lukiwski's chief of staff told him "what Tom was trying to say, was 'horde.'"
In a statement released Thursday, Lukiwski said he did not use "any sort of profanity" to describe Purdy.
"I have reached out to the NDP candidate, Ms. Purdy, to assure her that no such insult was ever used nor intended," he said.
Purdy told The Canadian Press she believes Lukiwski used the slur.
"'Horde in his statement doesn't make any sense in the context he used it,'' Purdy said.
"I have reached out to the NDP candidate, Ms. Purdy, to assure her that no such insult was ever used nor intended."
And as some online wear out their headphones trying to suss out if there was a "d" in Lukiwski's word, interim Conservative Leader Rona Ambrose says she accepts his explanation.
"I have seen the video in question and it is very difficult to determine what was said," Ambrose said in a statement. "Mr. Lukiwski strongly denies that he used the word in question."
Ambrose also added that "if derogatory language had been used, any member of caucus would have already been removed."
Reporter quits in protest
Meanwhile, reporter Mickey Djuric — who recorded Lukiwsk on Oct. 19 — wrote a blog stating she has no reservations about what she heard.
Djuric wrote that she resigned from the Moose Jaw Times-Herald Thursday after the newspaper confirmed it would not run her story on the video. The newspaper did not want to attract negative attention, she said, and told staff not to release or discuss the clip.
"Denying the public the opportunity to view/hear the video is dishonest and unethical."
"I have always maintained and identified that my job is to seek the truth and report news fairly," Djuric wrote. "While I clearly heard and recorded Lukiwski saying 'NDP whore,' I've always upheld the belief that the public is the jury in such matters.
"Denying the public the opportunity to view/hear the video is dishonest and unethical, as we clearly know that the public has the right to know about what occurs in their own backyard."
Craig Slater, managing editor of the Moose Jaw Times Herald, says the paper sought out Lukiwski to get his side of the story and the MP said he used the word "horde."
Past anti-gay comments surfaced in 2008
And there's another infamous video of Lukiwski online that may explain why some are reluctant to give him the benefit of the doubt.
In 2008, Lukiwski apologized in the House of Commons after a video shot in 1991 surfaced. It showed him making derogatory remarks about "homosexual faggots with dirt on their fingernails that transmit diseases."
Warning: language in the video may be considered offensive
Lukiwski was working on the election campaign of the Saskatchewan Progressive Conservatives at the time. Future Saskatchewan Premier Brad Wall can also be seen in the clip.
Though the video spurred calls for Lukiwski to resign and for then-prime minister Stephen Harper to remove him as a parliamentary secretary, Conservatives stood by the MP.
With files from The Canadian Press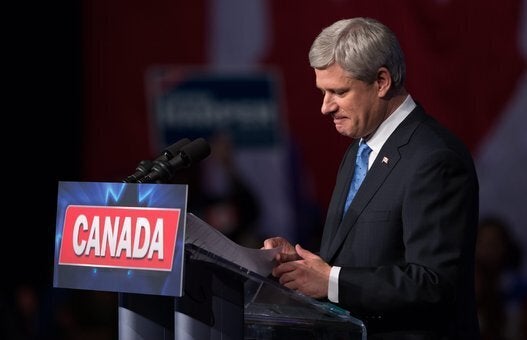 Harper Cabinet Ministers Ousted In 2015