Emojis have become second nature — in fact 2015's word of the year was the happy crying emoji.
But condom brand Durex is asking for one more, one which promotes safe sex.
"Sex is global and so are emojis. But there's something missing," the company wrote on their YouTube page.
The campaign, #CondomEmoji, is urging social media users to use the hashtag to get approval for a condom-shaped emoji — perfect for all your sexting needs.
The company also hopes to raise awareness about World Aids Day on Dec. 1.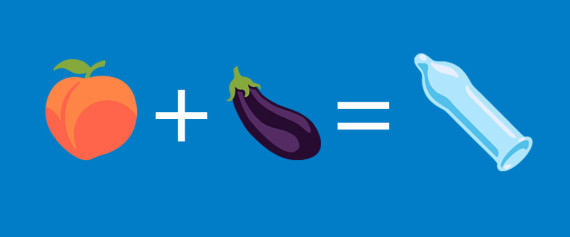 "Emojis of this sort will enable young people to overcome embarrassment around the discussion of safe sex, encourage conversation and raise awareness of the importance of using condoms in protecting against sexually transmitted infections, including HIV and AIDS," Durex's marketing director Karen Chisholm said in a statement.
According to a Durex survey, 84 per cent of people between the ages of 18 to 25 said they felt more comfortable talking about sex with emojis, but more than one-third of respondents claimed they didn't care about safe sex at all.
Just recently, the Centers for Disease Control and Prevention reported cases of STDs like chlamydia and gonorrhea are on the rise among Millennials in the U.S..
And although this emoji would be the first of its kind — not to mention the first type of sexual emoji that doesn't look like a fruit — Mashable reports it could take up to a year for a new emoji to get approved.
Check out the company's campaign in the video above.
ALSO ON HUFFPOST:
How To Green Your Birth Control: IUDs, Vegan Condoms, The Pill and Five Other Pregnancy Prevention Choices