Gina Rodriguez didn't always feel the confidence she does today.
The beautiful and talented star of CW series "Jane the Virgin" opened up about body image on Instagram Wednesday night, and discussed her struggles with Hashimoto disease, a thyroid condition.
In an Instagram post that showed her posing braless for the cover of Cosmo for Latinas, Rodriguez said, "As a woman with Hashimoto's, my struggle with health and weight and body acceptance in this industry has been a loving, painful, growing, exposing, vulnerable and incredible journey.
"And to come to a place where I love the skin I am in and it isn't defined by anyone's expectations or limitations is beyond freeing."
Hashimoto disease results when the immune system reacts with the thyroid gland and makes it swell. It can lead to symptoms such as weight gain, dry skin, tiredness and hair loss, says the U.S. National Library of Medicine.
People can experience it at any age, but it mostly affects middle-aged women.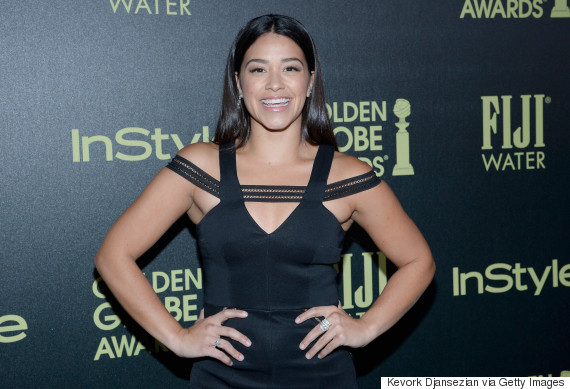 Gina Rodriguez attends a celebration of the 2016 Golden Globe Award Season at Ysabel on Nov. 17, 2015 in West Hollywood, Calif. (Photo: Kevork Djansezian/Getty Images)
Rodriguez, 31, was diagnosed with it while filming the pilot for her hit show, the U.S. News and World Report said.
She had previously being diagnosed with hypothyroidism, or an underperforming thyroid, when she was 19 years old.
Rodriguez's health condition often leaves her feeling weak and tired, and sometimes, it can lead to depression.
"I'm always tired regardless of the amount of sleep I get, but you just pull through," she said.
"It's important to stay positive and have good people around you."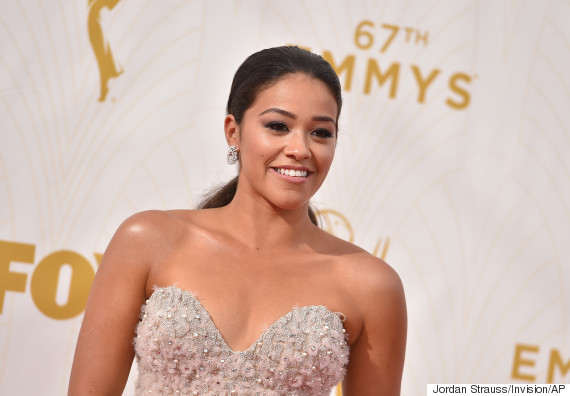 Gina Rodriguez arrives at the 67th Primetime Emmy Awards on Sunday, Sept. 20, 2015, at the Microsoft Theater in Los Angeles, Calif.
This isn't the first time that Rodriguez has spoken out on body image.
Earlier this year she told People that she's often criticized for how she looks.
"I work in an industry where I am constantly being told, 'You're not skinny enough. You're not tall enough. You're not ethnic enough,'" Rodriguez said.
But her father readied her and her sisters for such scrutiny when she was younger.
"He prepared us to be able to look at billboards and magazines and say, 'This is not the only body type that is beautiful,'" Rodriguez said.
"He would encourage us to find our beauty and love our beauty and accept our beauty as what God gave us."
Follow Huffington Post Canada Style on Pinterest, Facebook and Twitter!
ALSO ON HUFFPOSTt:
Gina Rodriguez's Killer Style