After watching Joseph Gordon-Levitt's entire lip sync performance to Janet Jackson's "Rhythm Nation," we, like LL Cool J, were left looking like this: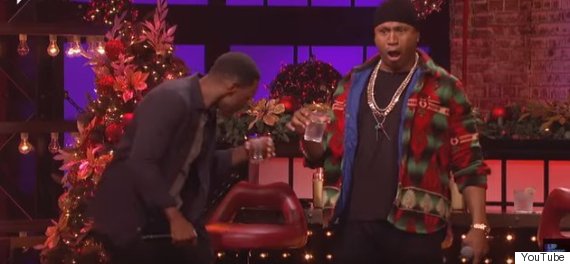 Tthe 34-year-old actor performed an epic (and we mean epic) lip sync battle to one of our favourite ever music videos on Spike's Lip Sync Battle holiday special on Thursday.
In his performance, the "Don Jon" star recreated everything from Jackson's outfit to her hair to of course her unforgettable dance moves. And with perfect facial expressions and an equally awesome backup dance crew, it's safe to say Gordon-Levitt won this battle.
"Captain America" star Anthony Mackie was Gordon-Levitt's opponent for the night, and he performed to MC Hammer's "2 Legit 2 Quit" — which we should point out was also pretty solid.
Watch Gordon-Levitt's full performance (at 2:03) above.
ALSO ON HUFFPOST:
Joseph Gordon-Levitt on the Red Carpet