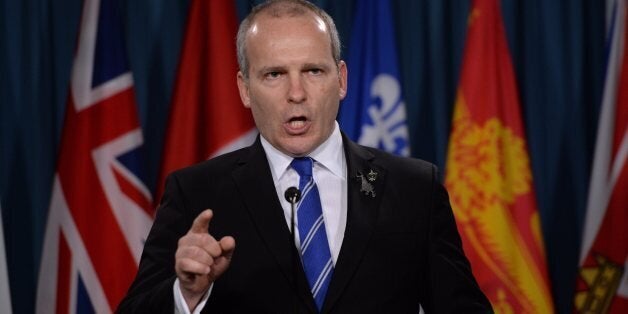 A new poll suggests the defeated NDP MP who stunned observers by running provincially for the Newfoundland and Labrador Progressive Conservatives is headed for a massive defeat.
Ryan Cleary made the controversial jump to the provincial Tories just 11 days after he lost the federal N.L. riding of St. John's South-Mount Pearl to Liberal Seamus O'Regan last month.
An Abacus Data poll released Friday puts Cleary at 16 per cent support among committed voters in the riding of Windsor Lake. Incumbent Liberal candidate Cathy Bennett sits at 74 per cent support — a resounding lead of 58 percentage points. The NDP candidate in the riding is at 10 per cent support.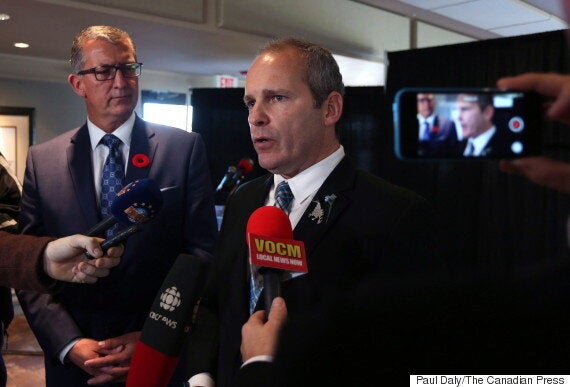 Ryan Cleary speaks at a press conference with N.L. Progressive Conservative leader Paul Davis in October. (Photo: Paul Daly/CP)
According to the poll, 73 per cent of those who voted PC in the 2011 election now plan on voting Liberal — an erosion of Tory support that is "20 to 30 points higher" than in other districts.
"This all suggests that Mr. Cleary was not the prize the PCs thought and voters in Windsor Lake might be rejecting his choice to change political stripes," the summary concludes.
The poll was conducted among 500 eligible voters through random, live phone interviews from Nov. 12 to 16. The margin of error is 4.5 per cent, 19 times out of 20.
Cleary accused of 'betrayal'
Longtime former NDP MP Jack Harris, who also lost in October thanks to a Liberal sweep of Atlantic Canada, did not mince words when asked last month about Cleary's provincial tack right.
"This is a guy who was on a stage with me on election night, talking about how proud he was to be a part of the NDP family," Harris told CBC's "Power & Politics."
Harris also said that the provincial NDP leader knocked on doors with Cleary during his campaign.
"This is certainly a betrayal," Harris said. "I think his credibility is pretty low at this point and I'm sorry to see it happen."
In an interview with VOCM Friday, Cleary said he had no regrets about running for Paul Davis' PCs, even if he has been called a "hypocrite" because of the decision.
With polls suggesting Dwight Ball's Liberals are headed for a big win, Cleary spoke of the need for a strong provincial opposition.
"I see the writing on the wall. All 32 federal seats (in Atlantic Canada) went Liberal and there's a good chance that there'll be a sweep here or an absolutely dominant Liberal government," he said. "And that will not work for us."
That was much the same message Cleary conveyed in a video he shared online Friday.
"The poll numbers are terrible, but I'm running for a reason," he tweeted.
Cleary said in the clip that while it is "undeniable" that N.L. voters want change, they should be careful what they wish for. He said that there's a chance all 40 seats in the Newfoundland and Labrador legislature could soon be held by Liberals.
"We need a healthy opposition," he said. "And what I proved over my four years in Ottawa is that I stand up for what I believe in. I stand up for Newfoundland and Labrador."
Newfoundlanders and Labradorians head to the polls on Nov. 30.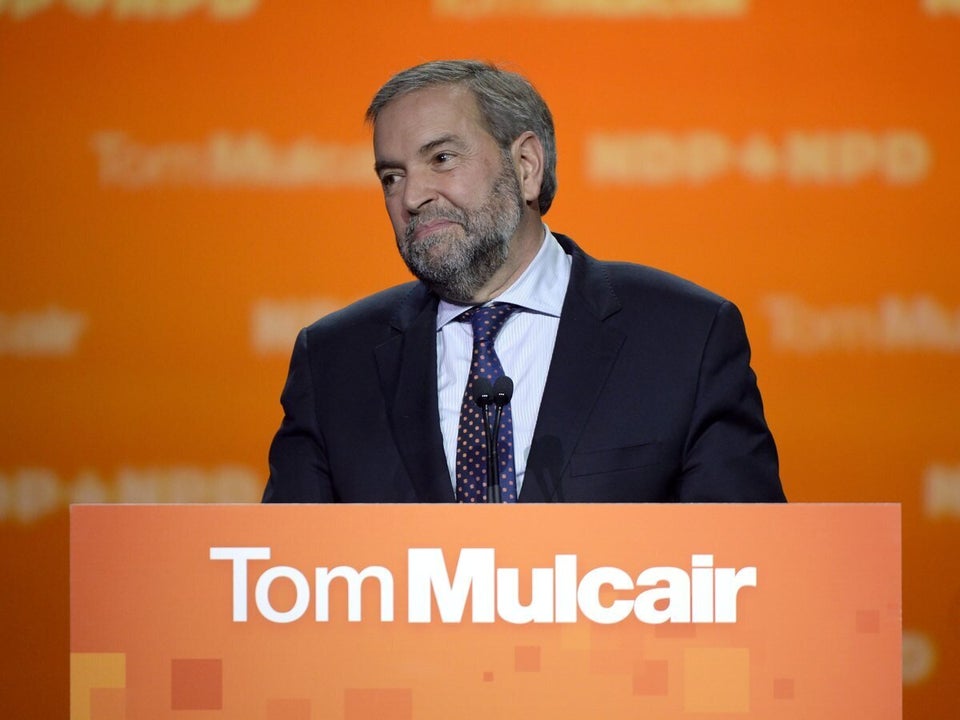 Key NDP MPs Defeated In 2015 Election