Just four months ago, Eric Manu was a landscaper, tending front and backyards in communities such as White Rock and Langley, B.C.
This December, he will become a Ghanaian king.
Manu's life changed this summer when he received a phone call. The person on the other end of the line told him that the Akan tribe in southern Ghana had chosen him to become its next king, The Province reported.
Now, with the heartfelt support of his employer, Manu is getting ready to move with his wife and 10-month-old son to the west African country so that he can oversee a community of 6,000 people.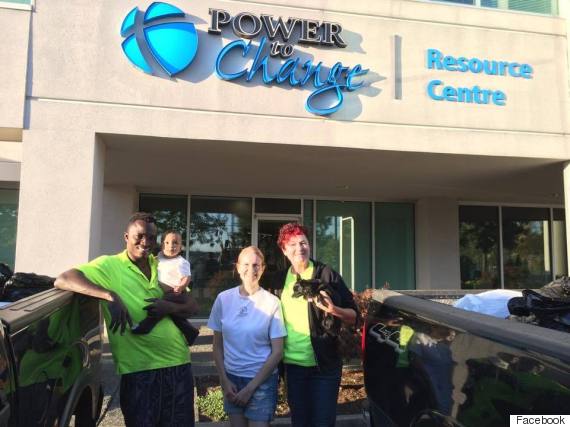 Eric Manu, at left, with his son, and boss Susan Watson at right. (Photo: To the Moon and Back Foundation/Facebook)
"I said, 'Are you kidding me or what?' And they said, 'Yes, for real. You have to come. This is your time,'" Manu told the newspaper.
Manu is succeeding his uncle, the Akan tribe's last king, who died in 2013, Global News reported.
Manu initially thought he'd be too young for the job, but chiefs and others within the Ghanaian community decided it was his time.
Manu now has big plans for his new position, which will include overseeing land disputes and any political decisions for his people.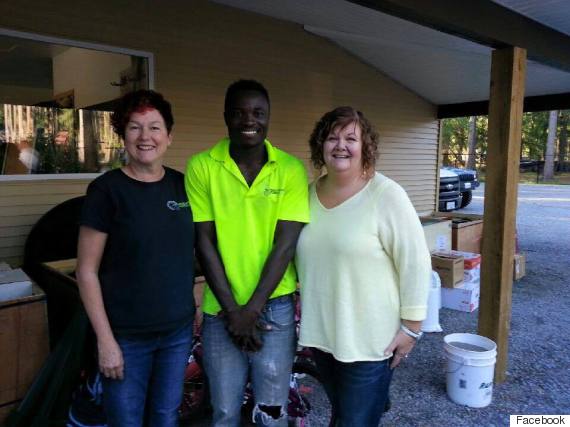 Susan Watson, at left, and Eric Manu gather supplies to send to Ghana in a container. (Photo: To the Moon and Back Foundation/Facebook)
He plans on flying there in December, with his wife and son set to join him months later.
Taking up the mantle as king means he'll have to leave his work as a landscaper. But he has asked his boss, Susan Watson, to come along.
She'll be there for his coronation — and she's not going empty-handed.
Watson started a non-profit called the To the Moon and Back Foundation, initially hoping to collect books to create a library in the Akan village.
But the commitment has snowballed into something more. Watson has collected items including laptop computers, kitchen utensils, school supplies, bikes that will be sent to Ghana in a 20-foot shipping container. She'll travel there herself in 2016.
Like Us On Facebook

Follow Us On Twitter

Also on HuffPost