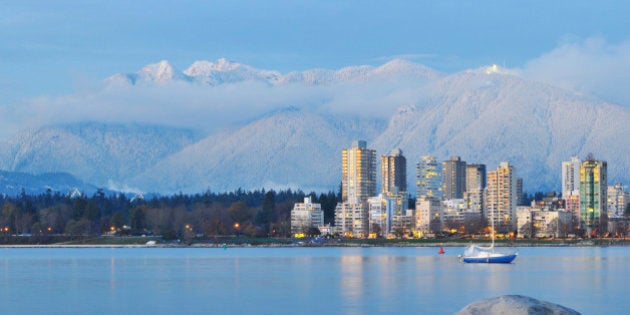 Time to dust off the ol' winter parka, West Coast.
Environment Canada has issued an arctic air alert for much of southern B.C., predicting bursts of snow and ice-cold winds to hit by Tuesday morning.
Temperatures in Metro Vancouver, Howe Sound, Vancouver Island, the Fraser Valley and the Sunshine Coast could drop as low as -10 degrees Celsius with the windchill, according to the bureau.
In Whistler, around 15 centimetres of snow is expected by Monday evening.
Environment Canada is warning drivers to be extra cautious on the roads once the system hits.
"As the leading edge of the coldest air of the season arrives, bursts of snowflurries may rapidly reduce visibility," the bureau said.
The chilly system could last up to six days, after which temperatures are expected to return to normal.