An exclusive waterfront home has hit the market in Saanich, B.C. and the new owner is going to need a lot of Windex.
About a half an hour's drive outside of Victoria, the 4,900 sq.-ft. mansion is decked out with floor-to-ceiling windows, allowing for breathtaking, private views of the Haro Strait.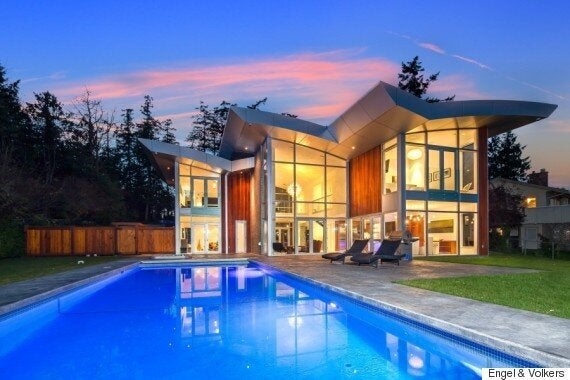 For those who can't stand the thought of a windowpane obstructing their multimillion-dollar view, fear not! Mere steps from the (glass) living room door will bring you to the estate's infinity pool overseeing the inlet.
The five-bedroom, six-bathroom estate includes a hot tub, wood-burning fireplace, fully wired media room and a wine cellar (which, of course, is made of glass).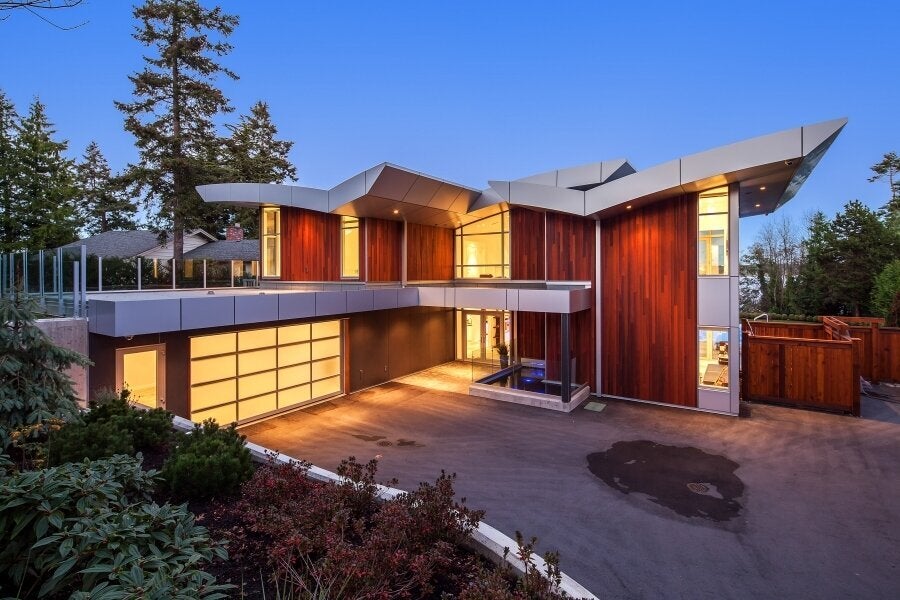 Glass Mansion For Sale, Saanich, B.C.