VANCOUVER - A former University of British Columbia graduate student plans to go the province's human rights tribunal over what she calls the school's broken and dysfunctional system for reporting and processing cases of sexual assault and harassment.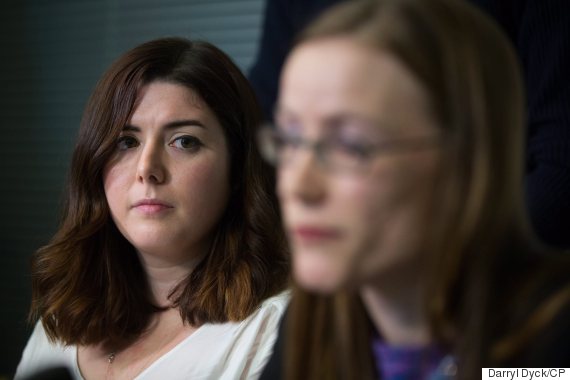 Former UBC students Caitlin Cunningham, left, and Glynnis Kirchmeier speak to reporters in Vancouver on Sunday. (Photo: Darryl Dyck/Canadian Press)
Glynnis Kirchmeier, also a former student, said she approached school administrators after observing instances of alleged sexual misconduct by a fellow student beginning in 2011 and continuing through 2014.
The university failed to act on her complaints until recently, she said, when the head of the school issued a statement apologizing to the women involved.
"UBC's chance to do the right thing is over," said Kirchmeier, adding that sorry was no longer enough.
"I think I've been more traumatized by the process of reporting than I was traumatized by the incident of assault." — Caitlin Cunningham
She said the university told her the student accused of sexual misconduct is no longer at UBC, though she didn't know whether he was expelled or dropped out.
Kirchmeier said she intends to file her human-rights complaint by the end of the year and that it was still uncertain how many complainants would be involved.
In a statement, Interim President and Vice-Chancellor Martha Piper applauded the courage of the women who came forward and she apologized that they felt let down by the university.
"I appreciate the light the women have shone on this issue, and I want to make a pledge," wrote Piper. "We will be reviewing the steps that were taken in these cases to determine how they might have been handled more effectively and expeditiously."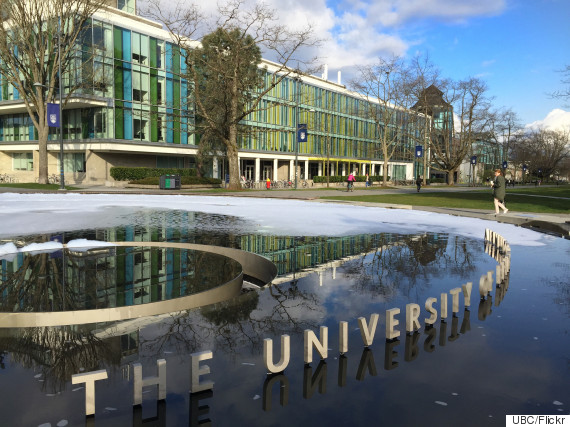 The University of British Columbia's Vancouver campus. (Photo: UBC/Flickr)

One such case involved Caitlin Cunningham, who was present on Sunday to recount her "extraordinarily difficult" experience when she complained to the university about personally experiencing sexual assault.
"I think I've been more traumatized by the process of reporting than I was traumatized by the incident of assault," said Cunningham, who graduated in 2014.
"The system is broken. It's in all ways broken. I don't think there's any other way to put it."
Cunningham, who spoke at a Sunday news conference, described feeling betrayed by UBC, adding that poor communication on the school's part about what was going on with her complaint "significantly compounded my distress."
'We need to do something'
Associate Vice-President of Equity and Inclusion Sara-Jane Finlay says the school intends to formally examine how it deals with sexual-assault complaints by investigating specifically how the school failed the women who lodged complaints over this particular individual.
"I hear them. I get it. We need to do something," said Finlay when asked how she felt about alleged sexual-assault victims feeling betrayed and disappointed by the university's inaction.
"I understand that due process can be frustrating and lengthy at times, but we are required to follow the process."
The independent investigation would look into the university's response to allegations of harassment and sexual assault. Finlay didn't specify when such a study would be launched nor who would lead it.