VANCOUVER — The case of a man who was wrongfully imprisoned for nearly 30 years after representing himself in court should be a cautionary tale for people accused of crimes, says a lawyer for the government of British Columbia.
John Hunter told B.C. Supreme Court that Ivan Henry's case may have ended differently if the accused had accepted a publicly funded lawyer after he was arrested and charged with 10 counts of sexual assault in 1982.
"You can only do a certain amount when that unwise decision is made,'' Hunter said Monday.
"This is a case that demonstrates what can happen when a person accused of serious crimes refuses to accept the assistance of counsel.''
Henry spent 27 years behind bars before he was acquitted in 2010. He is now seeking damages for malicious prosecution and abuse of process over allegations that Crown lawyers didn't disclose all the evidence in his case.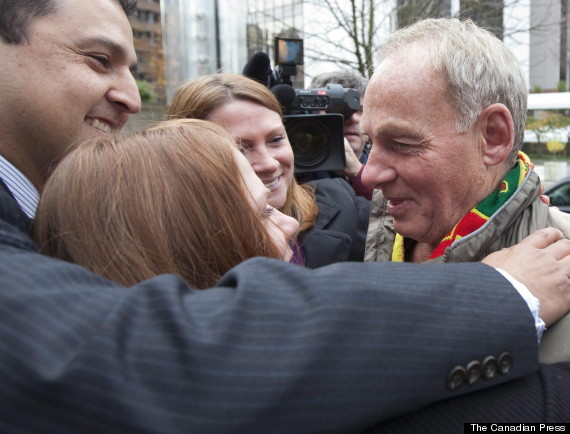 Ivan Henry outside the B.C. Court of Appeal on Oct. 27, 2010. (Photo: CP)

The City of Vancouver settled with Henry last week for an undisclosed amount and withdrew allegations that he was guilty despite the acquittal.
The provincial and federal governments continue to dispute the compensation claim.
Hunter told court that lawyers must prove that having the undisclosed evidence would have made a difference in Henry being convicted or acquitted.
The documents may not have helped in court because transcripts from the original trial show Henry did not understand the process or how the information could be used to bolster his case, Hunter argued.
"This is a case that demonstrates what can happen when a person accused of serious crimes refuses to accept the assistance of counsel.''
The province isn't arguing that Henry should have had the skills of a trained criminal lawyer, Hunter said.
"Our position is simply that in dispensing with the publicly funded counsel, Mr. Henry took on himself the risks involved.''
There's only so much that could be done to help someone who refuses legal counsel, and Henry was twice examined by a psychologist to ensure he was fit to stand trial, Hunter said.
"How is a fair trial to be achieved if the accused insists on making decisions that are contrary to his own interests?''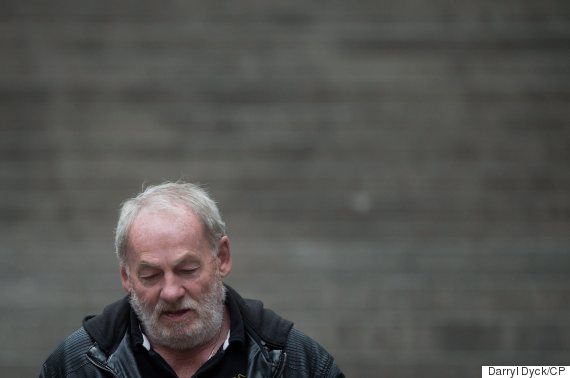 Ivan Henry outside B.C. Provincial Court in 2015. (Photo: Darryl Dyck/CP)
A woman who was a junior prosecutor on the sexual assault case testified that Henry was very disrespectful and threatened witnesses during the trial, both with the questions he asked and the way he spoke.
"His behaviour, his questions, his tone of voice ... It was extremely inappropriate,'' Judith Milliken told the court.
Milliken testified that she was not involved with the disclosure of any documents during the case and that Henry did not use documents when he questioned the witnesses.
She said he asked "extremely disrespectful'' questions, such as how big a witness's penis was.
Henry also referred to himself in the first person during cross-examination, and seemed to rely on consent as part of his defence, Milliken said.
"It was just so misdirected as to what the real issues were with the case.''