On Sunday evening, Jennifer Lopez opened the American Music Awards with a show-stopping dance number that was pretty much flawless. But there was one thing that made us do a double-take — her choice of costume.
For the performance, the 46-year-old superstar donned pieces from DSquared2's fall/winter 2015 collection, which, as you may recall, came under fire for being racially insensitive.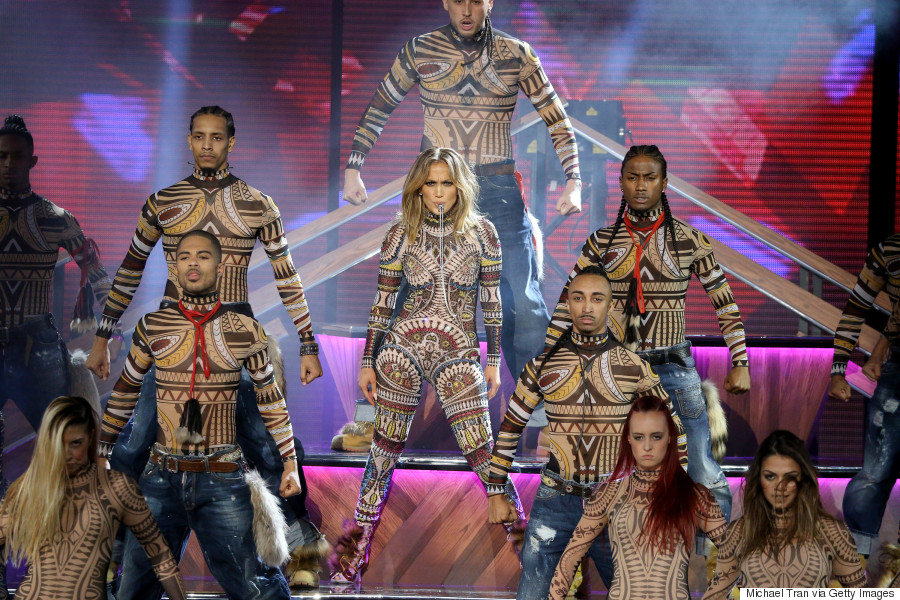 Nicknamed "DSquaw," the collection featured tribal-print leggings, fur coats and feathered accents, which, according to CTV News, critics say "misappropriates aboriginal designs." Others pointed out the use of the word "squaw" as racist and ignorant, as it is considered a derogatory term for First Nations women.
However, on DSquared2's website, the description of the collection is described as "the enchantment of Canadian Indian tribes. The confident attitude of the British aristocracy."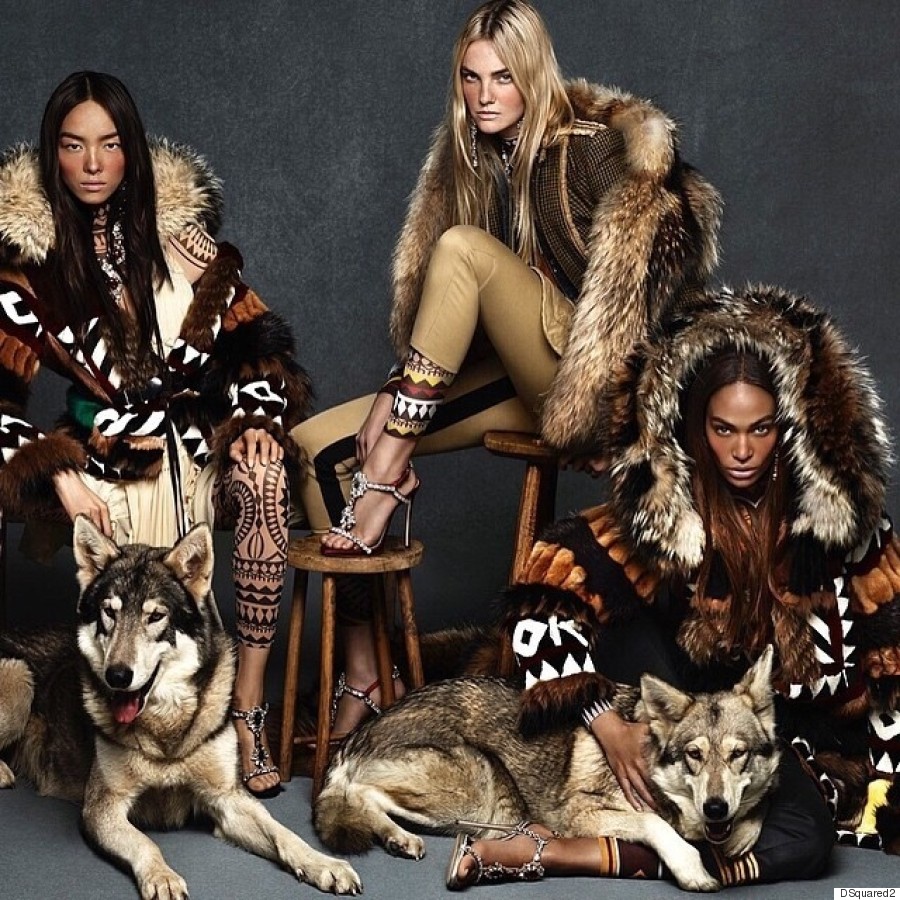 An image from DSquared's fall/winter 2015 campaign.
According to Teen Vogue, Lopez's onstage looks were custom, but were based on the "DSquaw" collection. (And indeed, you can see the "geometric motifs with an indigenous flair" and the "magic and mysterious tribal influences" in both JLo's costumes and in pieces from the original collection.)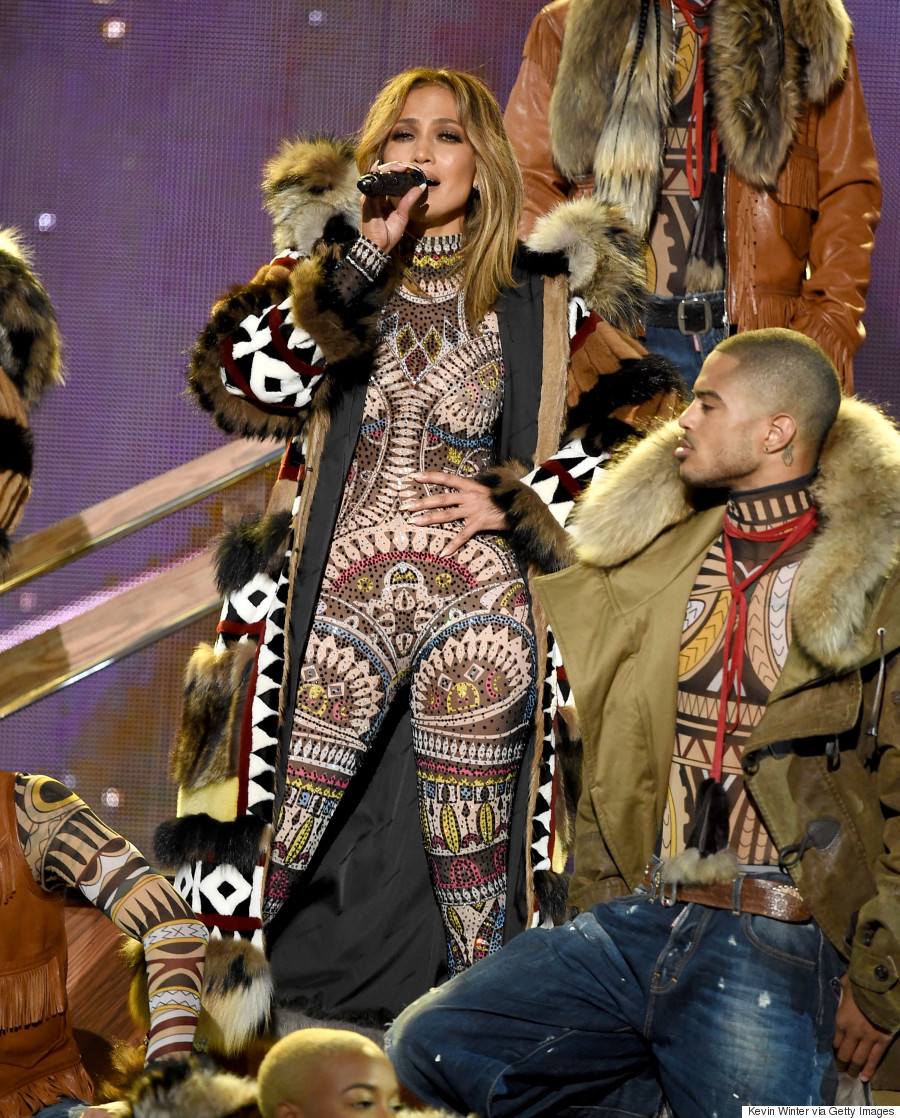 So why would Jennifer choose to wear these racially insensitive costumes? The choice seems random, as the opening number was based on 2015's top hits, so donning garb that's disrespectful and culturally insensitive to aboriginal culture just seems bizarre and unnecessary.
And of course, Lopez isn't the only celebrity guilty of misappropriation — back in 2014, Pharrell wore a Native headdress on the cover of Elle U.K. (he later apologized in a statement saying, "I respect and honour every kind of race, background and culture. I am genuinely sorry."). And who could forget when Karlie Kloss donned a headdress at the Victoria's Secret Fashion Show in 2012?
However, the appropriation is still happening. And that's a problem.
What do you think of Jennifer Lopez's AMAs costume choice? Sound off in the comments below.
Follow Huffington Post Canada Style on Pinterest, Facebook and Twitter!
Also on HuffPost
American Music Awards 2015