It is not too late for Justin Bieber to sing "Sorry," or to do so amid simulated rain at the American Music Awards.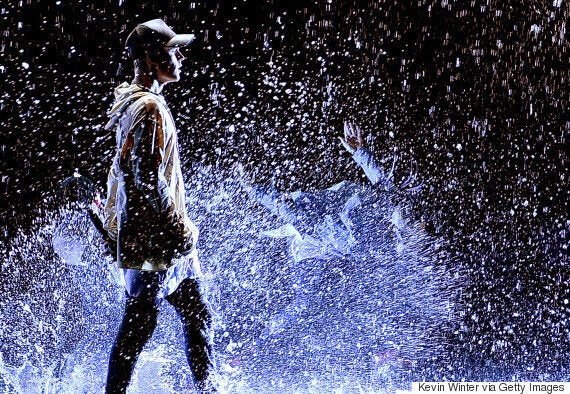 Justin Bieber performs during the 2015 American Music Awards in Los Angeles. (Photo by Kevin Winter/Getty Images)
To close out the awards ceremony, Bieber performed a medley of his three most recent singles in front of an animated crowd that waved purple glow sticks around in unison.
Each rendition showed off a different side of the Juno winner's musical personality: "What Do You Mean?" was performed acoustic opposite his musical director and guitarist Dan Kanter, "Where Are Ü Now" included an EDM dance break, and "Sorry" was perhaps the most artistic act of them all — it was sung in the rain.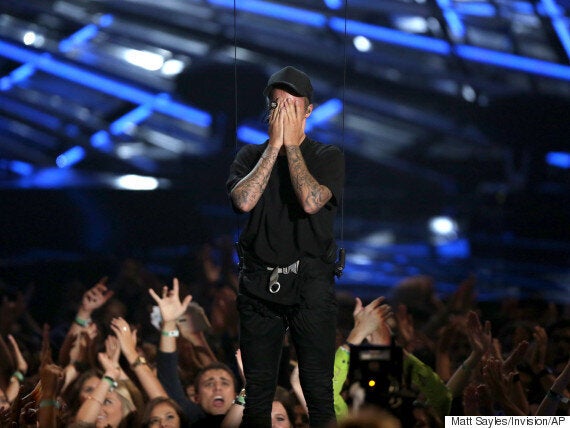 This time, he kept his emotions in check while wearing a beige hoodie, oversized white T-shirt and ripped jeans. Bieber also gave a shout-out to the crowd, saying "AMAs, what's up?" in between his songs.
In the new year, Bieber will embark on a North American tour to promote his new album, and will hit several Canadian cities including Vancouver, Ottawa, Quebec City, Toronto and Edmonton.
Do you believe Justin Bieber is turning over a new leaf? Sound off in the comments below.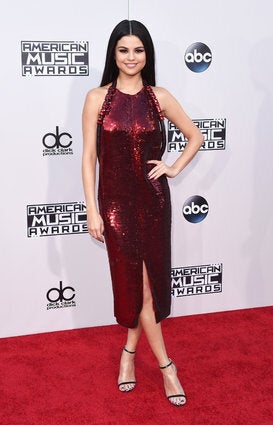 American Music Awards 2015: Best And Worst Dressed