Once a friend of mine asked me, "If you could do anything in vain, what would it be?"
My answer was not lip injections, fillers, or botox, but rather, to be forever tan and glowing (and to have super white teeth, always).
As a former tanorexic (that is, a person addicted to tanning), I still have a bit of an obsession with being bronzed. Somehow that glow gives me that extra boost of confidence, and makes me feel radiant and fresh.
Since quitting tanning beds, I've played around with numerous self-tanners, some of which gave me that golden goddess look, while others, not so much. But I could never commit to any of them. I'm pretty lazy as it is, and attempting to slather on self-tanner, then sit around to let it dry and not stain my clothes grew to be too much effort for me.
I thought my bronzed days were over, until I was introduced to Vita Liberata's Trystal Minerals, the world's first self-tanning bronzer. The product is basically a glow in a pot — it instantly bronzes your face while working to develop a natural-looking tan throughout the day.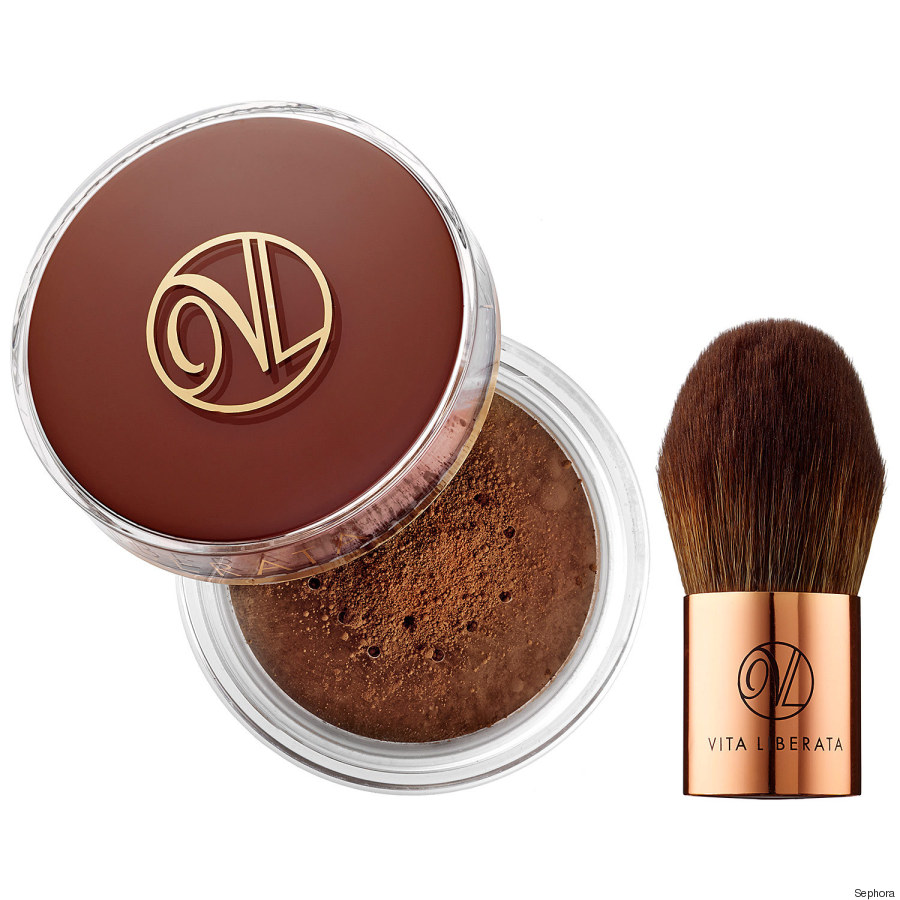 The shade is universally flattering (seriously, it works on all skin tones), and provides lightweight and flawless coverage for smooth, healthy-looking skin. As it's buildable, you can customize your glow to be as dark or as subtle as you like.
I personally like to use it for my contour, since it has a matte finish, then use the excess powder to dust the areas on my face that the sun would normally hit. (I apply using the Kabuki brush, which is included in the set.) Since it's a loose powder, it can get kind of messy, but it's all worth it in the end when you have that beautiful, sunkissed glow.
It's honestly the easiest way to get a faux tan, all while being part of your everyday makeup routine.
Vita Liberata's Trystal Minerals is available at Sephora for $68 with the Kabuki brush and $56 without.
Follow Huffington Post Canada Style on Pinterest, Facebook and Twitter!
Also on HuffPost
10 Beauty Products We're Obsessed With Right Now