In the year that they've been married, Aaron Gillies has noticed that his wife Lex cries a lot.
The London, U.K.-based comedy writer told The Huffington Post that he kept a list for a month noting all the things that made her tear up.
Lex's reasons for crying are varied, from "there were no biscuits in the house" to "she watched a video about a dog."
Gillies told HuffPost that he asked his wife before posting the list online and that she found it "amusing."
"Just to settle some questions: not pregnant. Not depressed. Not sad in my marriage. Not unstable. I just cry a lot!"
The post reminds us of a blog that one parent started called "Reasons My Son Is Crying" to share all the funny reasons that toddlers tear up. You can see some of the best examples in the slideshow below.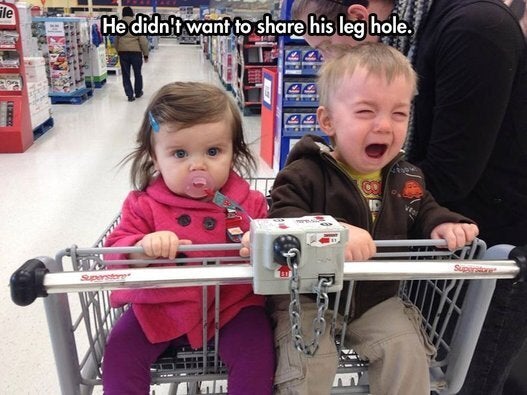 33 Funniest Reasons Toddlers Cry