Finding good, affordable housing in Metro Vancouver is no easy task, but a study released on Monday has found that some people struggle more than others.
The Rental Housing Index from the B.C. Non-Profit Housing Association used data from the 2011 census to find that the people likely to struggle the most in B.C. — meaning who are spending the largest portion of their income on housing — are single mothers in Coquitlam.
Almost half of those single mothers spend over 50 per cent of their income on housing.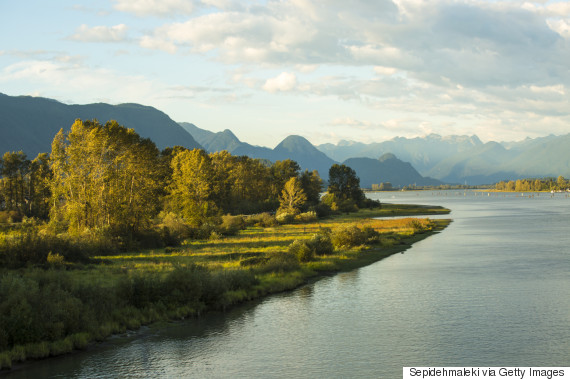 Coquitlam, B.C. (Photo: Sepidehmaleki via Getty)

"Communities that have grown up a lot over the last 20 years have done so in an era where the federal government hasn't built any social housing," Tony Roy, CEO of the B.C. Non-Profit Housing Association, told On The Coast host Stephen Quinn.
"So for the people at the bottom end of the income spectrum, nothing was being built for them," 
Also suffering are seniors in Kelowna, who pay an average of $400 more per month on housing than seniors in the rest of B.C.
The study also found that while immigrants find the same levels of affordability on average as the rest of Canadians, they are twice as likely to live in overcrowded conditions.
"Twenty-five per cent of immigrant families are living in overcrowded conditions," Roy said. "Some of this may be cultural, but what's more likely is we're not building rental housing in a way that is sensitive to intergenerational living conditions."
Things will likely 'get worse' before they get better
Overall, the data paints a grim picture about housing affordability throughout the province. 
Roy says things will probably get worse before they get better, despite the new federal government's promise to get back into the housing game, and the provincial government's pledge to sell affordable housing units to the non-profit sector and then reinvest the money in more social housing.
"So we could be, in the next five years, seeing  upwards of $1 billion invested in British Columbia in new social housing stock aimed at those vulnerable populations," Roy said. "However, things are probably going to get worse until we've zoned and built that housing."
Roy says his group will update their findings after new census data is released next year.
Also on HuffPost
Canada's Most, Least Affordable Housing (2014)