Hugs, signs and gifts greeted the first Syrian refugees to arrive in Calgary on Monday.
About 60 Calgarians, both friends and strangers, were waiting at the airport to welcome the new arrivals, holding gifts of snacks, flowers, warm clothes, and welcoming signs.
Terez Khazaka had not seen her parents in five years, according to Global News. She applied for them to come to Canada as refugees one year ago. On Monday, they were reunited.
"It means a lot because we used to go every couple of years to see them but because of the war, we couldn't," Khazaka told 660 News. "It was very emotional not seeing them and know that they are in danger. So, it makes it even worse for us. It's a day I have been waiting more than a year and a half to happen."
"I'm so proud for my daughters to be raised here in Canada, in this great country. You have democracy, freedom, friendly people, everything," said Yousef through his cousin Esho, who acted as a translator.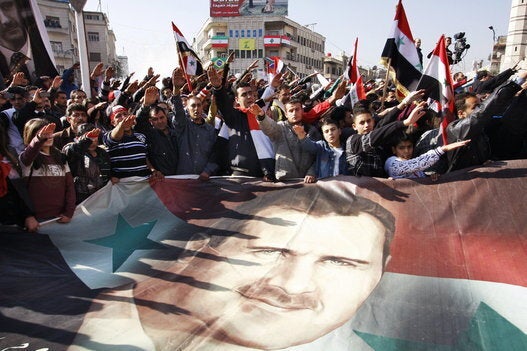 Canada's Response To Syria Refugee Crisis Since 2011