Last year's Sexiest Man Alive is looking seriously skinny these days.
Actor Chris Hemsworth, 32, shocked fans on Monday when he posted a photo of his new physique on Instagram. In place of his rippling abs, the Thor star bared a frail looking body complete with long shaggy hair and a thick beard.
Beneath the photo Hemsworth wrote, "just tried a new diet/training program called "Lost At Sea". Wouldn't recommend it.. #IntheHeartoftheSea"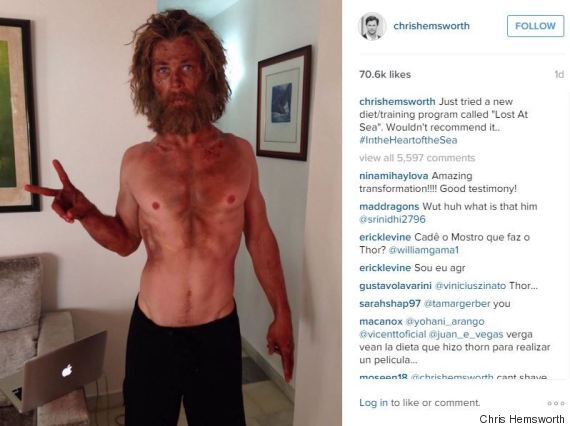 "In the Heart of the Sea" is the name of Hemsworth's latest film, and it is based on the true story that inspired Herman Melville's novel "Moby Dick."
In the film, Hemsworth plays the role of Owen Chase, one of the sailors who spends 90 days stranded at sea when a whale destroys his ship.
Earlier this year, Hemsworth told Entertainment Tonight that he and his costars dropped down to 500 calories a day for four weeks to transform their bodies for the film.
This isn't the first time Hemsworth has transformed his body for a role. When he signed on as Thor in 2011, he worked with a former Navy SEAL to gain 20 pounds of muscle.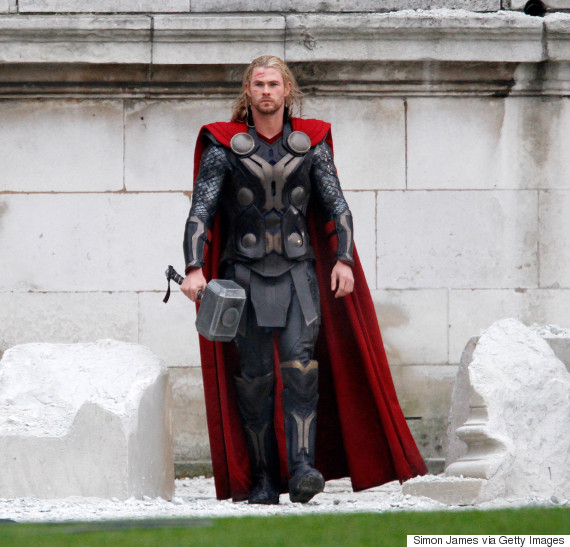 Also on HuffPost
Dramatic Movie Transformations