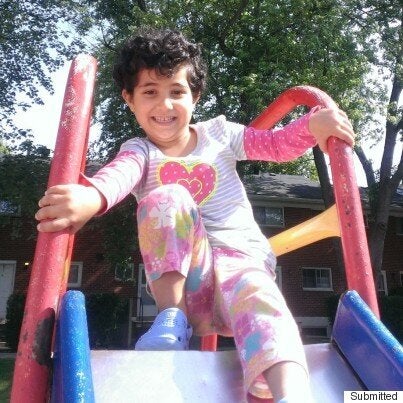 After Malak's dental surgery, her mom broke down in tears.
When five-year-old Malak arrived in Canada in July, her teeth were so decayed, sharp jolts of pain kept her up at night.
"She lived with pain for so long," her uncle Yaser Al Mtawa told The Huffington Post Canada.
As newly arrived Syrian refugees in Kingston, Ont., her family didn't qualify for coverage from the province's Healthy Smiles program for kids' emergency care. That is eligible only to families who have filed taxes.
So the only option for the girl's parents was to give her Tylenol and Advil for the pain — until a local dentist stepped in.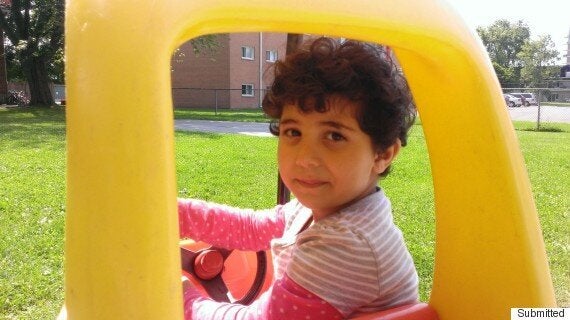 Malak cruises around in Kingston, Ont. in a toy car.
The rapid deterioration of Malak's teeth came partly from inadequate nutrition and water when the family lived in Jordan's Zaatari refugee camp for two years after fleeing Syria.
Malak stayed in the sprawling camp with her parents and two younger sisters while their Canadian refugee application was being processed. Just over 79,000 refugees still live in the camp, according updated UNHCR data.
The Four Rivers Presbytery church and the local Islamic Society worked together to privately sponsor the family to join Yaser, a Ph.D candidate at Queen's University, in Kingston. They had a home now but no money to pay for the dental work Malak needed.
So a member from the group "Save a Family from Syria" put out a call to the community for help — and a local dentist came forward to offer his services for free.
Yaser identified the Kingston benefactor as Dr. Chan, who is known in the community for offering his services to those in financial straits. Dr. Chan declined to comment.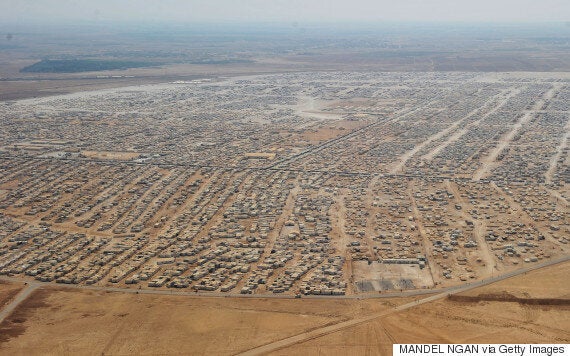 Aerial view of Zaatari refugee camp near the Jordanian city of Mafraq on July 18, 2013, approximately eight kilometres away from the Jordanian-Syrian border. (AFP/Mandel Ngan)
Dr. Alastair Nicoll, president of The Canadian Dental Association, said "very limited" dental coverage for refugees is a concern given the expectation that 25,000 will arrive in Canada by the end of February 2016.
"It needs some tweaking — I wouldn't call it inadequate, but it's not optimal, either," he said in an interview. He added that the federal government has not reached out to the national organization, though some provincial branches say they've been approached by resettlement agencies.
On the local level, grassroots efforts are helping the newcomers navigate a patchwork system of refugee care. In this particular case, it started with someone asking for help to fix a five-year-old girl's teeth.
And Dr. Chan didn't start and stop with Malak.
"He stepped forward to not only treat Malak's teeth, but also to provide a dental care for two Syrian refugee families," Yaser said.
After the surgery, he said Malak's mother broke down in tears when she saw her daughter smile "finally free of pain."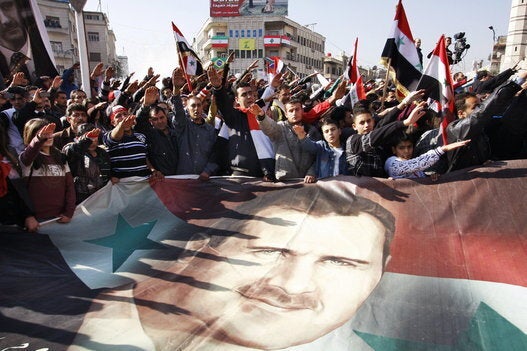 Canada's Response To Syria Refugee Crisis Since 2011