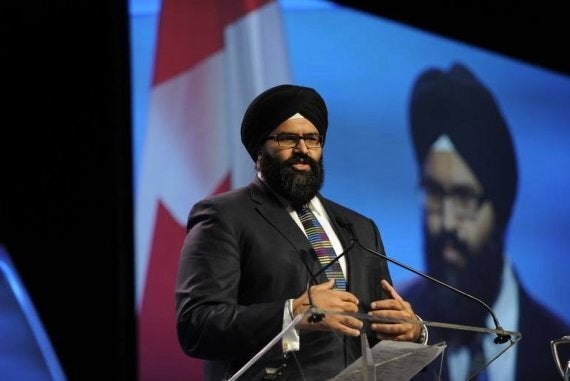 Manmeet Bhullar was mourned as a "big man with a giant heart." (Photo: Facebook)
Alberta MLA Manmeet Bhullar — the youngest ever elected to the provincial legislature — was killed Monday after apparently stopping to help a motorist on an icy highway.
Bhullar, 35, had attended the launch of a research project on men's health and well-being and was driving from Calgary to Edmonton on the Queen Elizabeth II Highway.
"The light in our lives went dark today," Bhullar's family wrote in a statement on Monday evening. "Manmeet Singh left us while he was doing what he loved more than anything — helping someone else."
"I will miss him so much. We all will." — Naheed Nenshi
Alberta RCMP issued a news release about a death on the QE2 highway but did not release the victim's identity. A vehicle had rolled into a median near Red Deer on Monday afternoon. As other motorists stopped to help, a semi-truck lost control and hit a 35-year-old man who was offering assistance. He died of his injuries in the hospital.
"It's typical that he would die in a selfless gesture of trying to help somebody else in need,'' former Alberta treasurer Jim Dinning in a telephone interview from Montreal.
"He was just a big, imposing guy and yet I always thought of him as a softie. He was determined and fierce but really cared about not so much about what people thought but how we could be doing better than we are.''
Bhullar, who was born in Calgary, was a law student when he was first elected in 2008 at the age of 28. During his time in legislature, he served in the Conservative cabinets of former premiers Alison Redford and Jim Prentice.
He was the minister put in charge of the Tory government's file on the deaths of children in care, bringing in changes that were prompted by a Postmedia newspaper series that revealed gaps in child death investigations and the frustration of families who couldn't talk publicly about the their loved ones because of an automatic ban on their identities.
Following the series, Bhullar released information that showed hundreds of children had died who had previously been in care, were in indirect care, or had injuries under investigation.
"He demanded excellence of himself and those around him. We are all better because of him," said Bhullar's family.
They ended the statement with the Twitter hashtag #niceetomanmeetyou, which began trending with remembrances from Albertans.
Bhullar was also honoured by politicians as news of his death spread.
Calgary Mayor Naheed Nenshi expressed his sorrow, describing Bhullar as "a public servant, a true warrior for fairness and justice, a big man with a giant heart, a friend."
"I will miss him so much. We all will," he wrote in a statement.
Bhullar was only one of 10 Tory MLAs who were re-elected in 2015 amid an NDP majority.
Alberta Premier Rachel Notley thanked the MLA for his service.
"We have lost our colleague, Calgary-Greenway has lost a friend and effective voice in the legislature, and most of all, we have all lost a passionate advocate for Alberta."
With files from The Canadian Press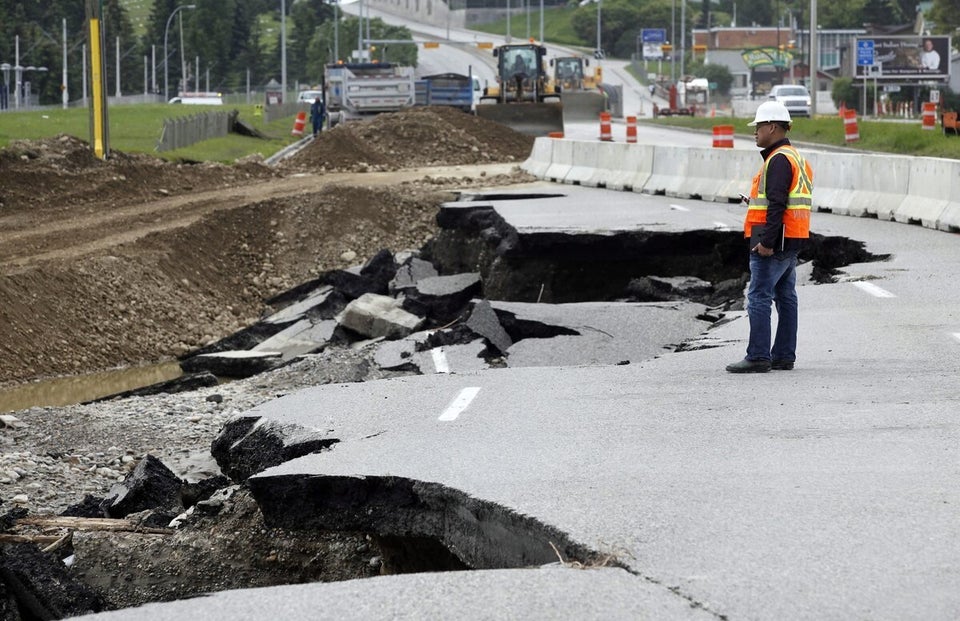 Powerful Images From The Alberta Floods