Former Conservative MP Tim Uppal has written a touching memorial to Calgary MLA Manmeet Bhullar, who died Monday after stopping to aid a motorist on an icy highway.
Bhullar, 35, was hit by a semi while trying to help to someone whose car had flipped on the Queen Elizabeth II Highway, north of Red Deer. He later died at the hospital.
"Today I lost a brother, best friend, hero, and selfless community leader. For me, we came into this political life together and were already best friends, both reached beyond our dreams," wrote Uppal.
"He was all our rock and held us all together. Today I lost a part of me and the community lost a servant of humanity. I know where you are brother. You died serving."
Interim Conservative Leader Ric McIver noted that Bhullar had just returned from Brussels, where he had been advocating on behalf of Sikh and Hindu Afghan refugees.
Alberta's legislature held only a brief session on Tuesday, before adjourning until Wednesday when members will offer tributes to Bhullar.
Bhullar was the youngest MLA elected to the provincial legislature at age 28 and served in the cabinets of Alison Redford and Jim Prentice.
On the day of the crash, he was driving to Edmonton from Calgary, where he had attended the launch of a research project on men's health and well-being.
With files from The Canadian Press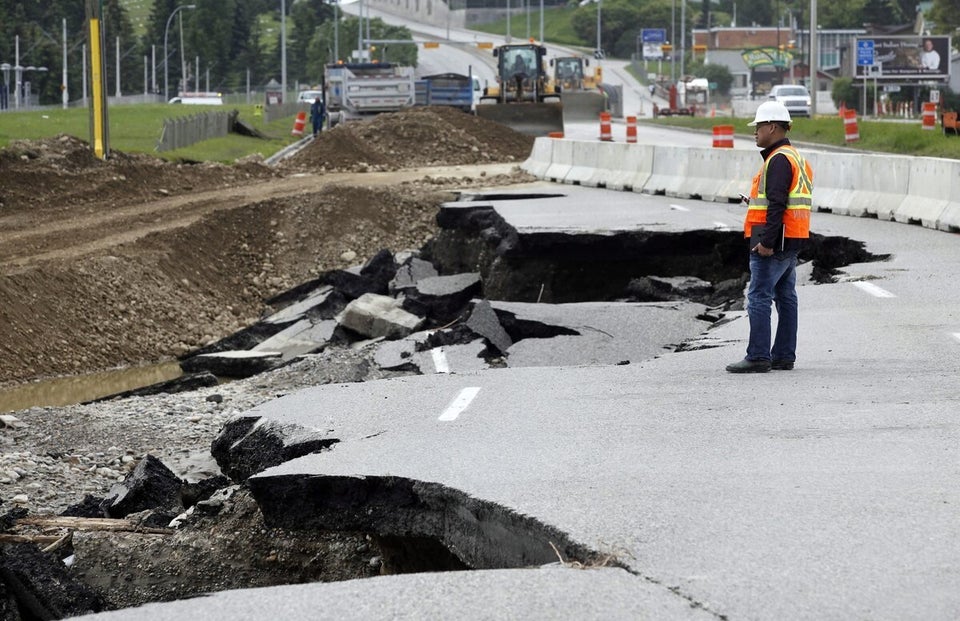 Powerful Images From The Alberta Floods