A little perspective always helps.
The Canadian government's plan to welcome 25,000 Syrian refugees — by early next year, according to a new deadline — has been criticized for its cost, timing, and scope.
So a business student in Vernon, B.C. decided to compare Canada's efforts against those of other nations, and created this eye-opening map.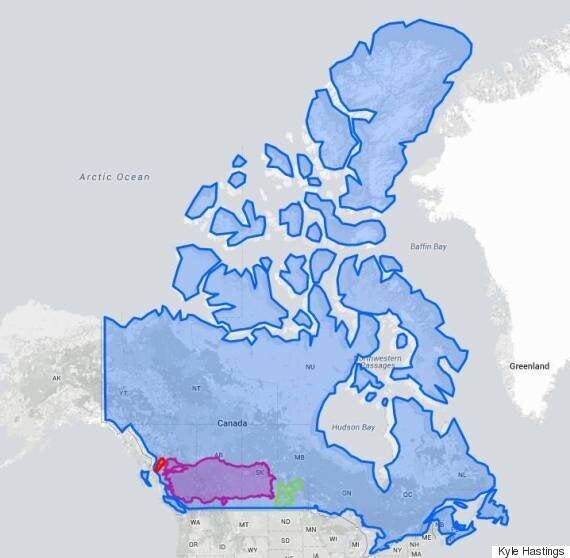 The red dot represents Lebanon, which has taken in more than a million people fleeing war in Syria.
"People want to ban Syrian refugees from Canada, saying $10.5 million is too much and 25,000 people over a year is too much. We have a population of 35.16 million people, in 2014-2015 we had a surplus of 1,900,000,000 dollars. Our government has yearly expenditures in the 270,000,000,000 range. Keep telling yourself we can't help.

People are letting fear of ISIS try to stop us from helping people. In this world you can never be 100% safe, but the moment we stop looking after each other is the moment we give up on humanity.

Let's continue to be a diverse country that accepts and helps people."
Hastings, 21, said he compared the size of the countries and what they've done to help refugees in order to create "a shock factor."
"I wanted to give people perspective. There was a lot of panic about the refugees after the Paris attacks and it brought out a side of Canada I did not like," he told The Huffington Post B.C. in an email.
"I hope people who thought we didn't have the resources to help see that we have more than enough. It's easy to forget how lucky we are and how not everyone is as lucky as us."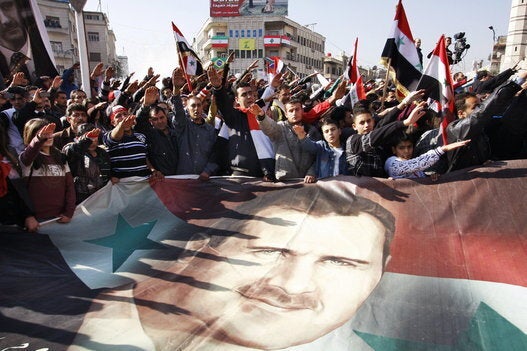 Canada's Response To Syria Refugee Crisis Since 2011