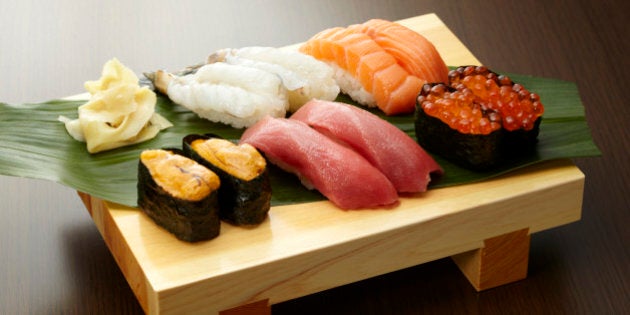 Eating sushi once a week doesn't make you a sushi master.
In the infographic below by swissotel Nankai Osaka, we learn the fundamentals of preparing, eating and even paying for sushi.
But if you're looking to make sushi at home, this chart isn't quite for you. According the infographic, making sushi requires serious skill that involves up to 17 years of training in Japan where sushi chefs aren't just considered cooks. A true sushi master, or itamae-san, must be able patient, courteous and confident. He or she must also be a master with a knife, possessing skills like cutting a piece of garlic into slices that are no thicker than 1/16th of an inch.
So if you aren't quite comfortable with your kitchen knives, you might want to stick with ordering — which will be so simple to do if you follow this guide.