Black Friday is known for long lineups, packed stores and people chasing hard after a good deal.
But the holiday shopping scene overall could be quieter in Canada this year, as Canadians opt to restrain their spending.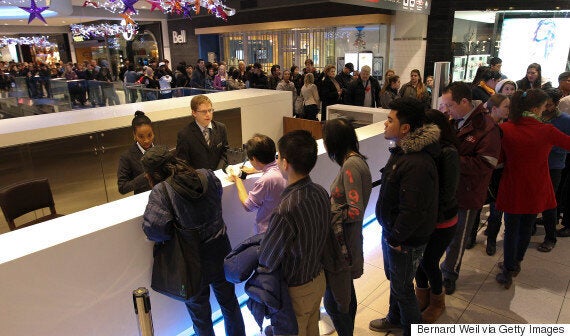 However, 34 per cent plan on spending less on gifts in 2015, while only six per cent expect to spend more.
Equifax's study was carried out by Leger Marketing, which derived responses from 1,557 Canadians between October 5 and 8. The survey had a 2.5 per cent margin of error.
It found that one in five Canadians plan to grip their wallets a little harder in 2015, more than customers in the United Kingdom, the United States, Australia and New Zealand.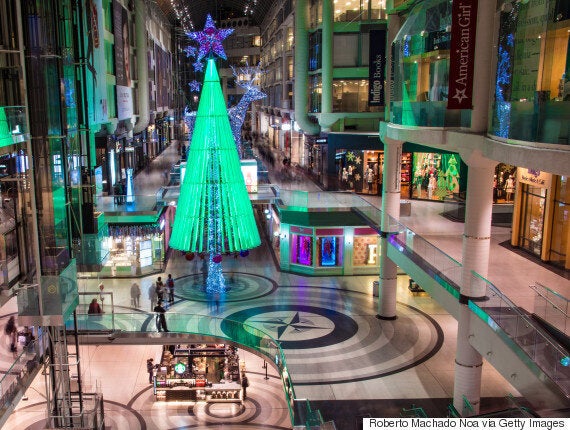 The firm determined this by surveying 1,510 shoppers in Montreal, Toronto and Calgary in October.
Equifax's research also provided insights into precisely how people plan on doing their shopping for the holidays.
Sixty-nine per cent of respondents said they plan on buying online this year, but 35 per cent of them said they would do less than 35 per cent of their shopping through the Internet.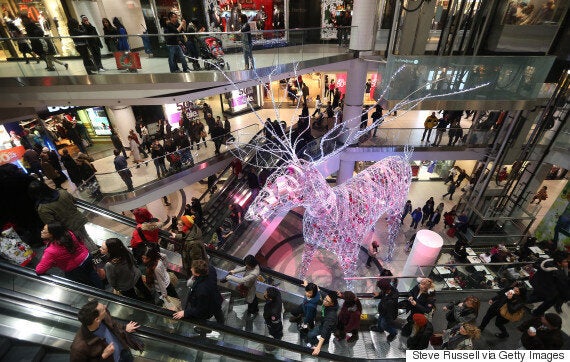 Only one per cent said they would do all their shopping online.
Shoppers between the ages of 18 and 34 years old were most likely to shop online, while people over 65 years old were least likely.
And while a vast majority of Canadians (78 per cent) plan on buying gifts using credit or debit cards, over half of them say they're "more concerned now about identity theft as compared to a year ago," Equifax's study said.
Women were more likely to worry about it than men, and among age groups, millennials were least likely to be concerned about the safety of their data.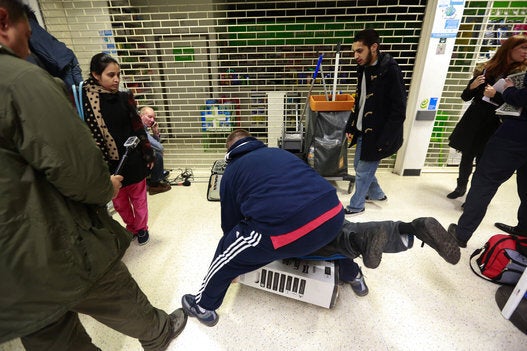 14 Pictures That Sum Up Black Friday Madness