Well, Monica Richards from ModaMob is here to share six style secrets that will help you achieve that It girl status. Off-duty fashion is all about an eye-catching completer piece, that is, a third piece that will pull your outfit together, and transform something as simple as a T-shirt and jeans into a "cool girl wowfit." Think fur vests and leather motorcycle jackets.
Richards also stresses the importance of a duster jacket and laid-back sneakers for that comfy, effortless vibe.
Ready to channel your inner Kate Moss? Watch the video above to learn how to dress like an off-duty supermodel.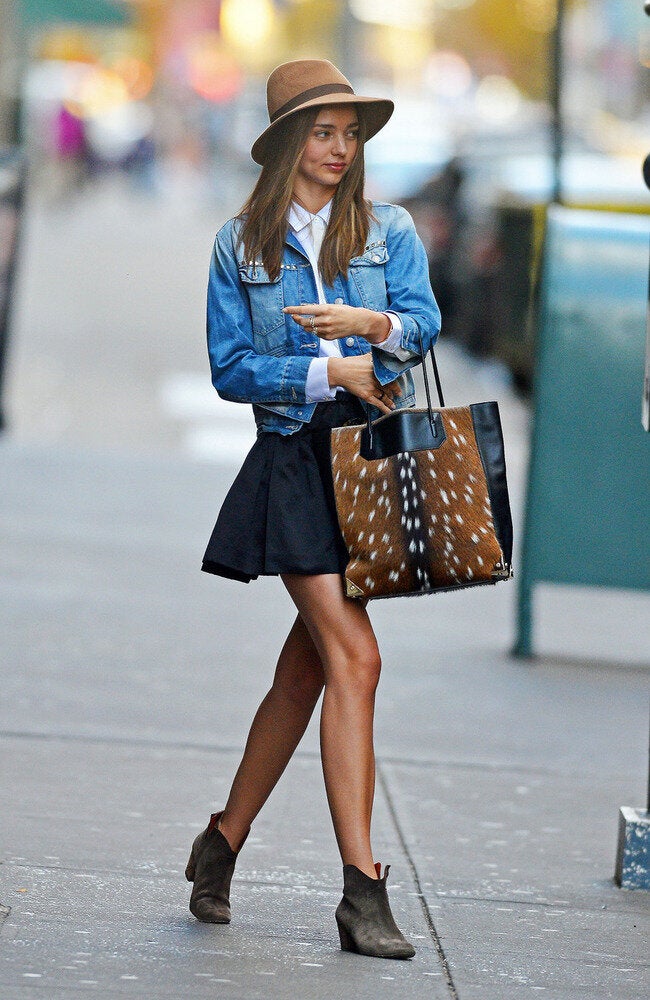 Celebs Who Look Good (And Bad) Off-Duty