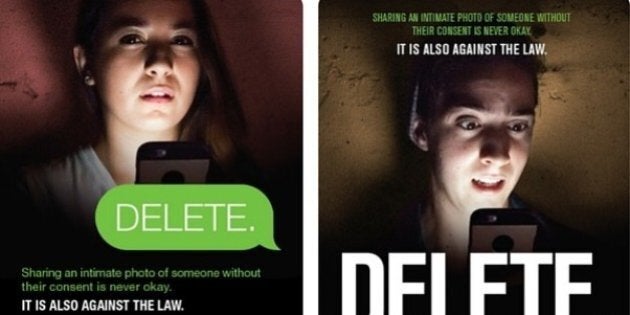 Sharing photos online is so easy, few people think twice about it. But that's exactly what some Edmonton groups, including police, are warning about.
"We are... seeing a disturbing and pervasive trend where technology is used to enact sexual violence by sharing intimate photos of individuals without their consent," said Dr. Cristina Stasia, chairwoman of Sexual Assault Voices of Edmonton (SAVEdmonton).
The ads are intended to help educate and place responsibility on the person sharing the photo, not the victim.
The posters ask people who receive photos without consent to "#DeleteIt," rather than sharing. The materials will be posted on Edmonton transit, as well as in bars and schools.
"We are aware that intimate photos are being distributed without consent," Staff Sgt. Shawna Grimes said in an Edmonton Police Service media release. "At EPS, we're also aware that these types of crimes are under reported, perhaps because of fear and embarrassment."
Canada's Bill C-13, often called the anti-cyberbullying bill, makes it illegal to share private photos without consent.
SAVEdmonton is the same group behind the 2010 campaign, "Don't Be That Guy," which bluntly shifts the focus of sexual assault to the perpetrator, not the victim.
SAVEdmonton consists of the Edmonton Police Service, Responsible Hospitality Edmonton, the Sexual Assault Centre of Edmonton, the University of Alberta Sexual Assault Centre and the Canadian Red Cross.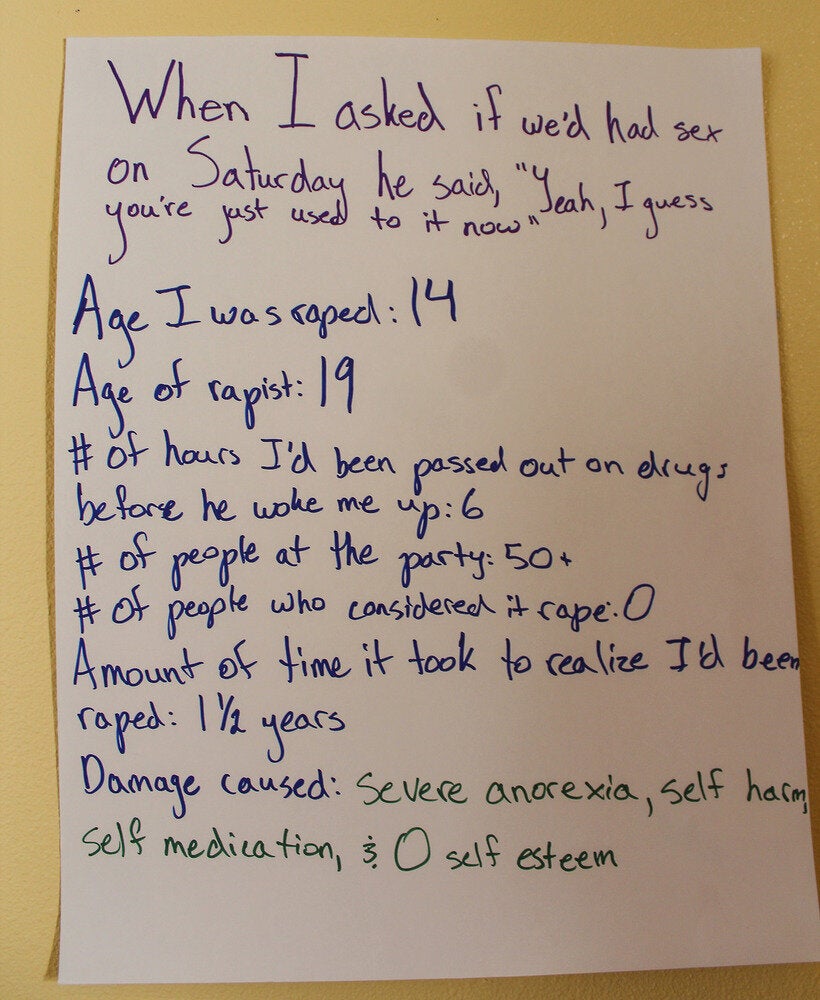 Images From 'Surviving In Numbers' -- A Project Highlighting Sexual Assault Survivors' Experiences