You can't see, smell or taste it. But it can take your life.
Fentanyl, a synthetic narcotic that is 50 to 100 times more toxic than traditional painkillers, is often mixed in with other illegal drugs, and is virtually undetectable.
Because it's nearly impossible to notice, recreational drug users are often the ones who fatally overdose on the drug, according to VCH.
To try and prevent those deaths, the health organization is putting hard-hitting reminders in hotspots for recreational drug use: nightclub bathrooms.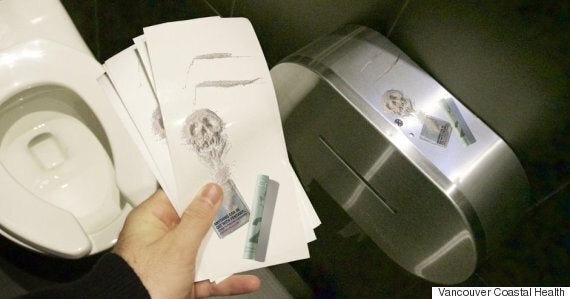 The decals are plastered with ominous symbols such as a skull, a cross, and a flatlining heart, with the grim reminder that "anything can be cut with fentanyl."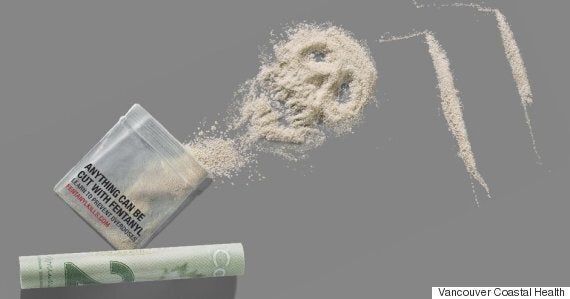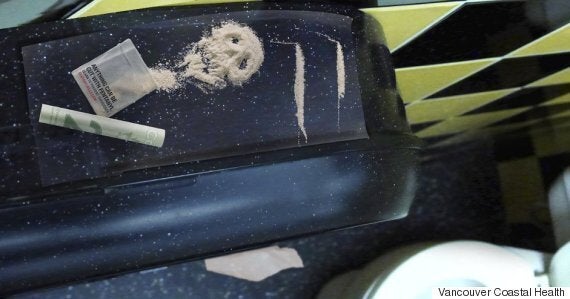 In B.C. alone, the drug was a factor in about 75 deaths last year, according to police.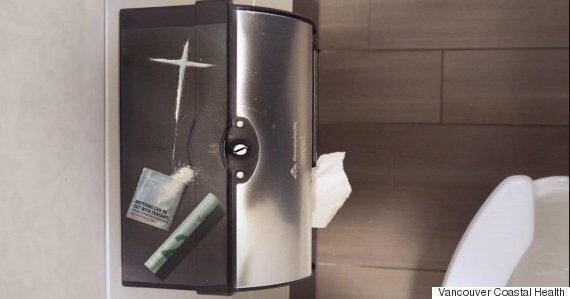 In other provinces, fentanyl-related deaths are also on the rise.
In Alberta, the drug contributed to the death of 120 people in 2014 — up from six in 2011.
"This really is a disaster that's happening right across Canada," said Philip Emberley, the Canadian Pharmacists Association's director of pharmacy innovation.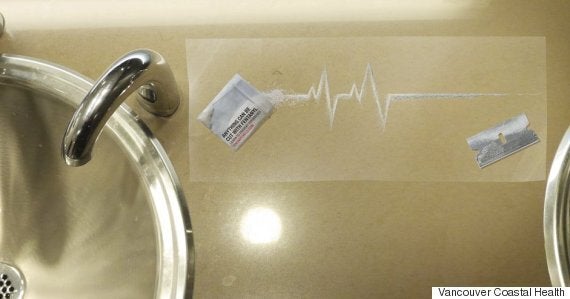 For more information on the dangers of fentanyl, visit VCH's website.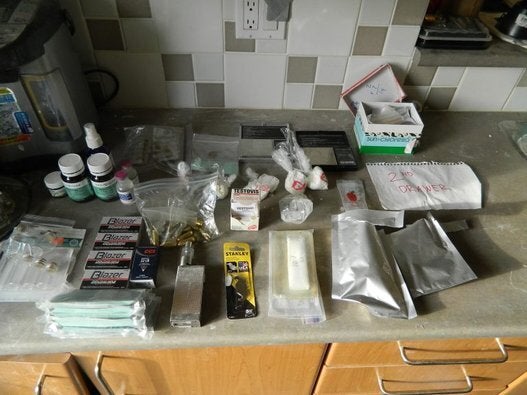 Fentanyl In Metro Vancouver