On this day, we'd just like to take a moment to thank Bulletsandbees for blessing the world with the coolest granny panties ever.
Yes, you read that right. The Etsy user from Salt Lake City, Utah (real name Candice Pugh), has gone where no designer has gone before and has handcrafted a set of panties that pays tribute to the "Golden Girls."
The "Golden Girls 4 pack" features the iconic faces of Sophia Petrillo, Dorothy Zbornak, Rose Nylund and Blanche Devereaux on a pair of custom undies. They join Pugh's other brilliant pop culture-inspired skivvies on her online shop, such as Ryan "Hey Girl" Gosling and Shia "JUST DO IT" Labeouf.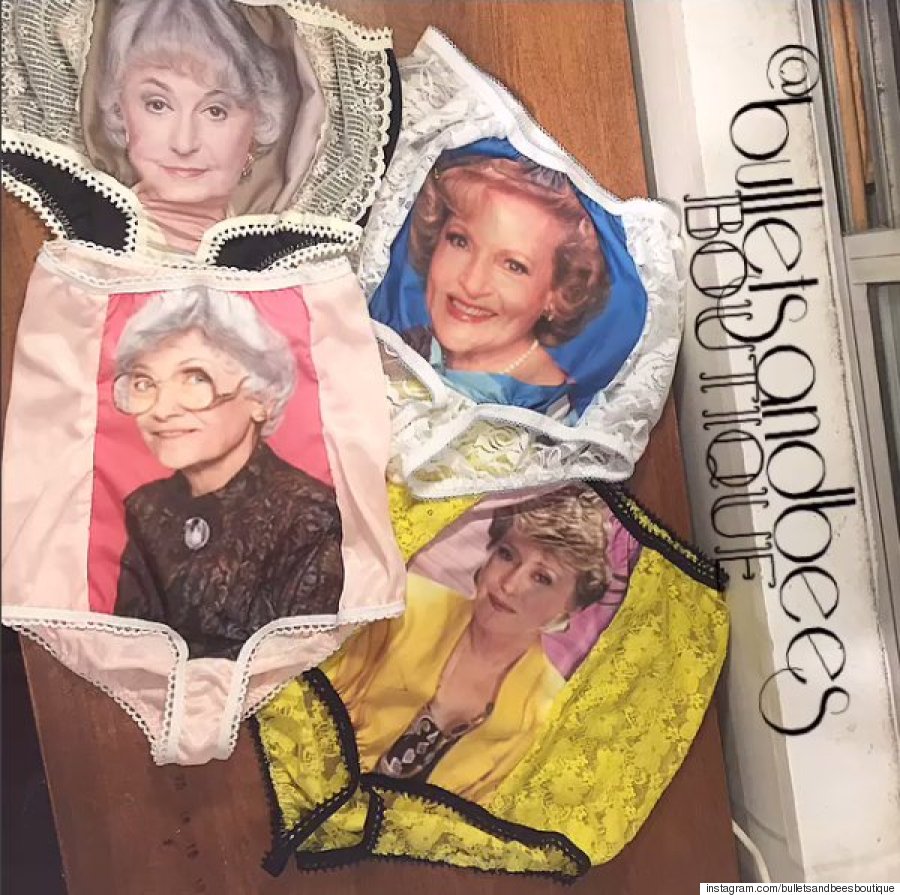 What makes these undergarments so amazing is that each style is customized to the girls' personalities — Betty White's famous character Rose is featured on a pair of sheer lace bottoms, Sophia's face is plastered on a high-waisted (very granny-like) set, and Dorothy, being the cool hip daughter she was, is sported on a pair of low-rise panties. And remember how much Blanche adored men? Her bottoms feature a crotchless option...
Since the set is handmade, these golden ladies don't come cheap. You can purchase all 4 pairs for $218.79. However, if you want to sport that vintage sheer floral stretch lace base crotchless panty with Blanche's face on it, that's $71.11.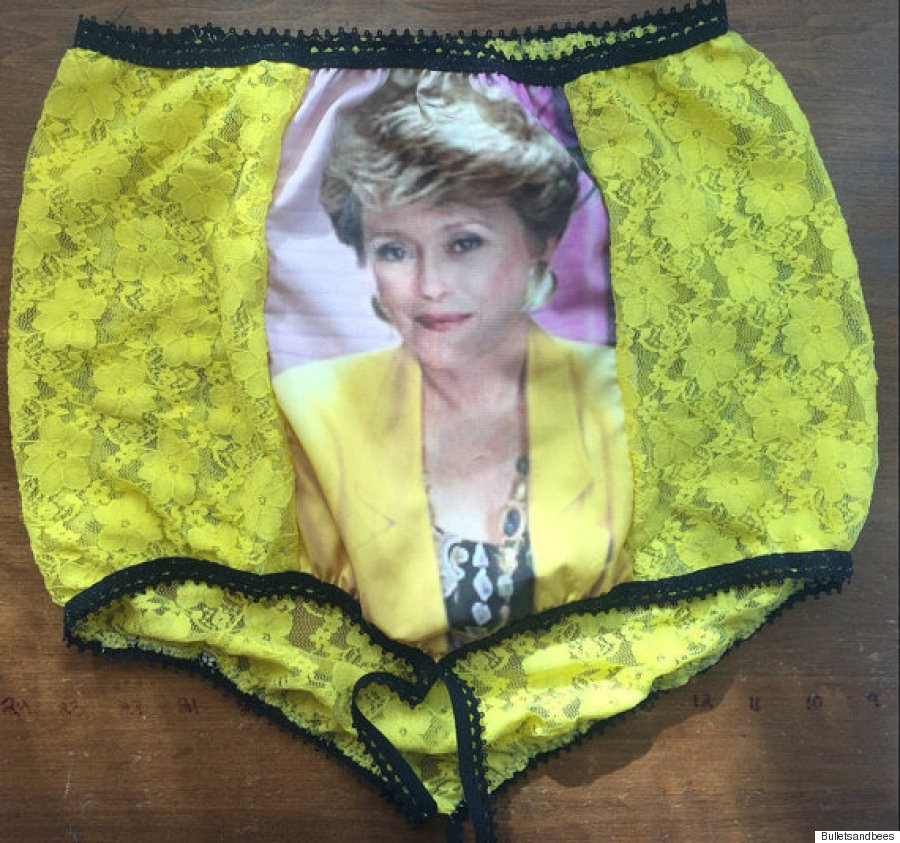 What a great way to privately honour the "Golden Girls."
So if you're looking for those perfect Christmas presents to gift your #squad this holiday season, look no further, because the "gang's all here."
Follow Huffington Post Canada Style on Pinterest, Facebook and Twitter!
Also on HuffPost
Sophia's Best "Golden Girls" Moments