Cooking hacks are supposed to help you save time in the kitchen, not cause you to burn it down.
But as we know, not all hacks have been tested, and what works for some might not work for others. Facebook user Suzanne Dale learned that the hard way after spotting a grilled cheese hack on the social media site.
"Saw a tip on FB about turning your toaster on it's side for toasted cheese.....thought what a brilliant idea..." Dale wrote in a post that included a picture of her toaster covered in flames.
Dale, like many Facebook users, believed she could make a grilled cheese sandwich in her toaster by turning the appliance on its side while toasting two slices of bread topped with cheese. But greasy cheese too close to a hot element isn't a good idea — and while it is unknown what exactly caused the fire, a spokesperson for the Greater Manchester Fire Service says the hack might be to blame.
Kitchen fires caused by oil and grease are the fastest spreading and most destructive types of home fires in Canada. According to Fire Prevention Canada, it is best to keep a lid nearby to smoother a fire that starts in a pan. And if a pot or pan is on fire, it should not be moved.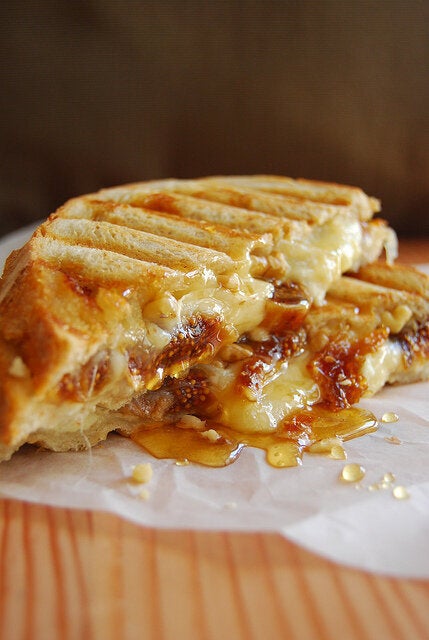 The Best Grilled Cheese Sandwich Recipes