Created by University of Dundee students Leanne Fischler, Kirsty Sneddon and Rebecca Smith, the brown leather bag will yell at shoppers to discourage them from buying more.
The purse features a censor that can detect when your credit card is removed. It will then yell things like, "Do you really need this?" and "You're already in your overdraft," in a Cockney accent, which gets louder the longer your credit card stays out of the bag.
"The project aims to make people consider what they already own and whether they need to buy more," Fischler tells U.K. paper, The Courier. " Consumerism is all about presenting yourself favorably and the bag does the opposite by embarrassing you in public."
And while the bag is a one-off design and not for sale, it does spark a good conversation about overspending.
"I think our message has come across well and people have been able to see that design can be used in the context of social improvement," Smith tells The Courier.
One thing we know for sure — we'd love to see how Rebecca Bloomwood would react to this bag!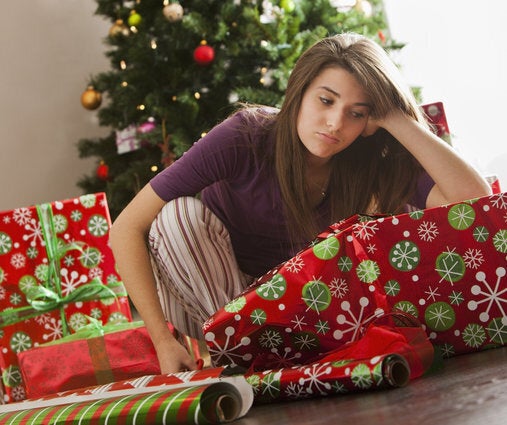 Holiday Tricks: 10 Ways To Make Shopping Easier This Holiday Season