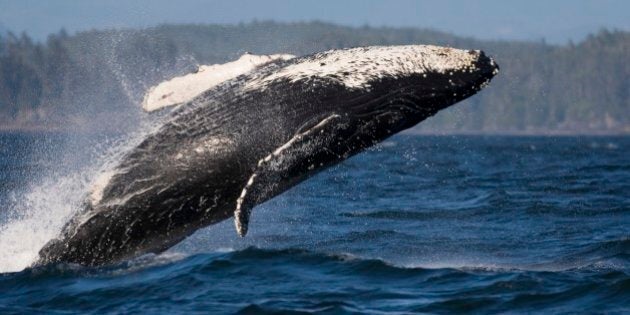 Humpback whales are on the rebound.
Whale-watchers and researchers have noted a recent increase in sightings of the large mammals off Vancouver Island, according to CBC News.
"These animals are making a great recovery," said John Ford of the Department of Fisheries.
Many male humpback whales have also been heard serenading females, according to Times Colonist, something that usually only happens in Mexico, Hawaii and the Caribbean, where they breed.
"They are repopulating areas they once frequented, before commercial whaling wiped them out," Michael Harris of the Pacific Whale Watch Association told the Times.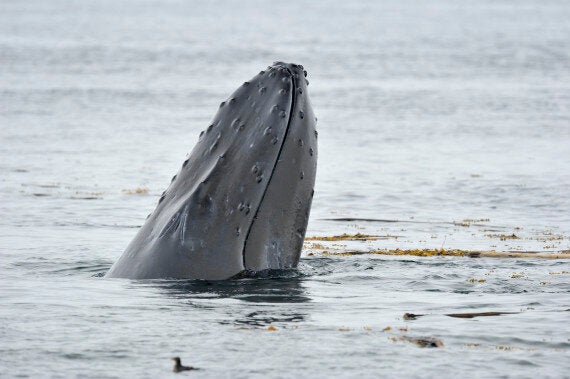 A humpback whale seen off the coast of Vancouver Island, British Columbia, Canada. (Photo: Getty)
The humpback population has been on the rise for years. In 1965, there were only 1,500 whales in the North Pacific. According to the International Whaling Commission, there were an estimated 22,000 members of the species in the same area in 2007.
But Ford says there are still notable threats to their population in B.C., including collisions with large ships, pollution and excessive noise.
Sightings of the whales come as welcome news. Four humpbacks were found dead off the B.C. coast within one week this summer.