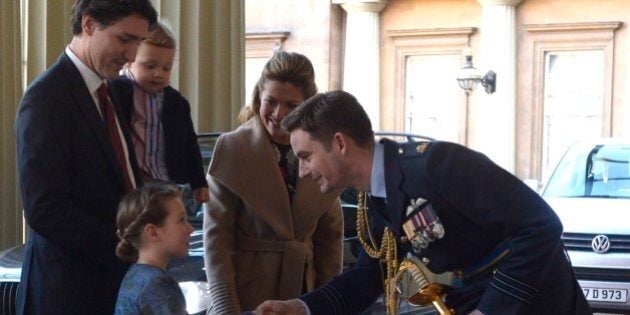 Prime Minister Justin Trudeau has arrived in London for a six-day European tour and he brought his family along for the ride.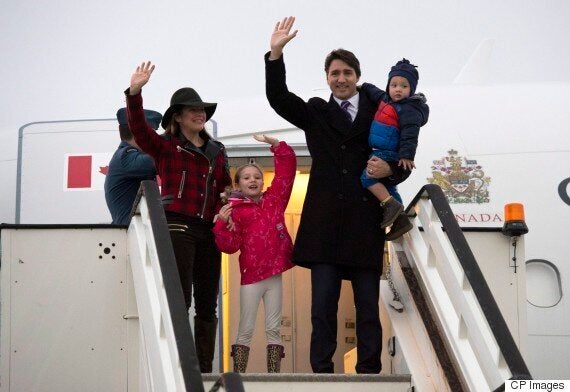 Trudeau, his wife Sophie Grégoire, their daughter Ella-Grace and son Hadrien departed from Ottawa on Tuesday on the Government of Canada plane.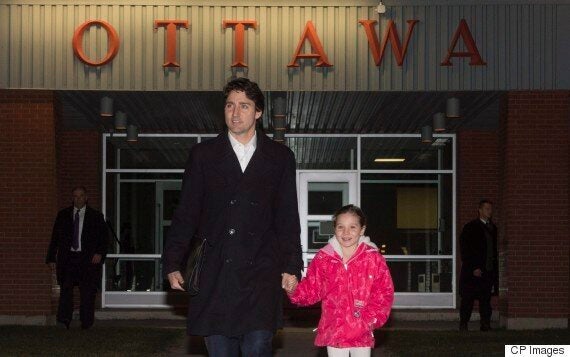 After they touched down in London, it didn't take long for Hadrien to make friends. In this photo, he is giving Gordon Campbell, the Canadian ambassador to the U.K., a high five. (Also, is Grégoire not the most stylish mama around?!?!)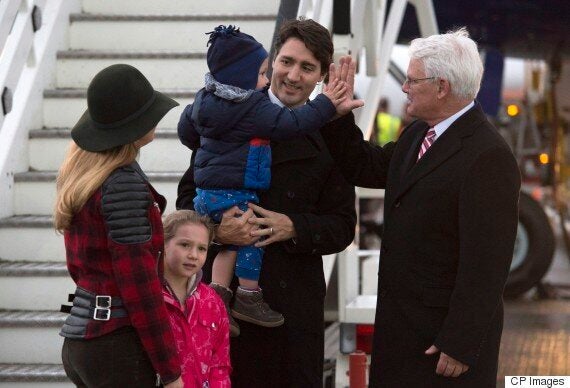 Their first stop is London where Trudeau has already met with Queen Elizabeth. "The last time we met you were much taller," the prime minister reportedly told the monarch.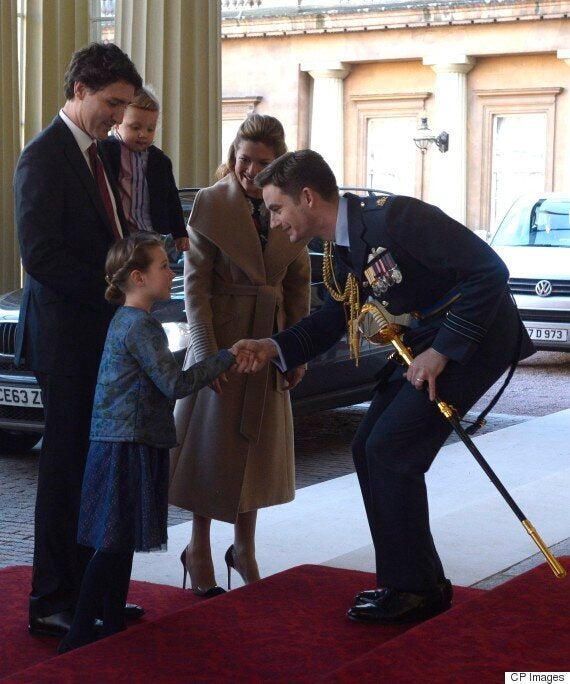 Trudeau was referring to meeting Queen Elizabeth in the 1970s when he accompanied his father then-prime minister Pierre Trudeau on a trip to England.
"Well, this is extraordinary to think," she replied.
On Thursday, the Trudeaus are off to Malta where the prime minister will join the biennial Commonwealth leaders summit. Then they leave for Paris, where he will take part in the United Nations climate conference.
Trudeau's oldest son, eight-year-old Xavier, did not join the family on this trip.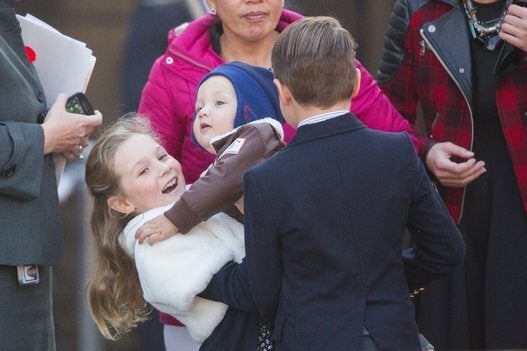 Justin Trudeau's Kids At His Swearing-In Ceremony