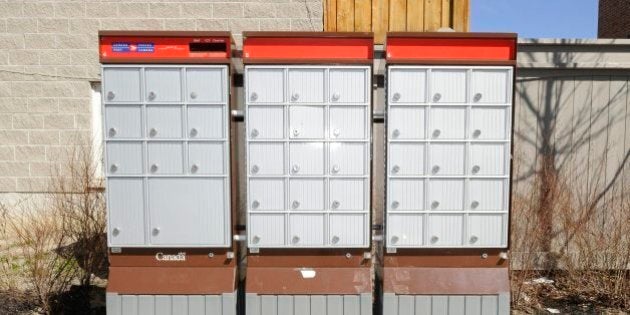 CHARLOTTETOWN — Canada Post has apologized for failing to apply a weatherproofing spray to its community mailboxes in P.E.I., where a sudden temperature drop Tuesday left many mailboxes frozen shut.
Spokeswoman Anick Losier says there was a delay is applying the special coating, which prevents moisture from getting into locking mechanisms.
David Bradley of Charlottetown says his mailbox remained frozen all day.
Late last month, Canada Post announced a temporary suspension of its plan to end home mail delivery — but only for the rest of this year.
During 2014, Canada Post converted 100-thousand addresses that had door-to-door delivery to community mailboxes.
It wanted to convert about 900,000 addresses this year, but that plan was temporarily shelved in response to a pledge by the new federal Liberal government to stop the program. (Source: Charlottetown Guardian)