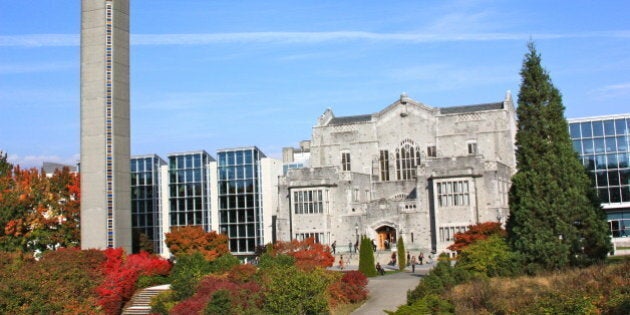 VANCOUVER — The federal government is suing the University of British Columbia and a former associate dean of the faculty of dentistry for allegedly misusing millions of dollars in government funds.
UBC received $10.6 million from Health Canada between 2002 and 2013 to provide dental services to First Nations residents on B.C.'s remote Haida Gwaii archipelago, according to a lawsuit filed in B.C. Supreme Court.
A statement of claim, citing a "heavily redacted" UBC investigation, alleges that only $7.3 million was actually used to run the two clinics in Skidegate and Old Masset Village, meaning UBC overbilled Health Canada by $3.3 million.
The suit alleges Dr. Christopher Zed, former associate dean of strategic and external affairs, fraudulently transferred millions, including $1.2 million to his personal bank account and $2 million in credit card payments to non-UBC accounts.
"Dr. Zed had abused his position of trust at UBC and through complex and deceptive activities transferred public funds from Canada for his personal benefit and hid $5.1 million in spending from UBC's conclusive analysis," the statement of claim says.
"Dr. Zed's spending behaviour contravened the most basic expectations of an official entrusted to manage the Haida Dental Project for the benefit of marginalized and vulnerable communities."
The allegations have not been tested in court. Zed now works at a Vancouver dental practice, where he did not immediately return calls and emails requesting comment.
UBC lawyer Hubert Lai said in a statement that the university had not yet been served with the notice of civil claim and needed time to review it before commenting.
The lawsuit comes at a time when UBC is already facing scandals on several fronts, including the suspension of creative writing chairman Steven Galloway over undisclosed "serious allegations," and criticism from former and current history graduate students that the school mishandled sexual assault complaints about a PhD student.
Zed resigned from the faculty of dentistry in 2013 shortly after UBC notified the federal government of its concerns about financial operations at the Haida Gwaii clinics.
The university told the government it believed it had been overbilled for salaries related to dental residents, administrative services and hygienist services, and that as a result Zed and three other employees were no longer involved with the Haida Dental Project.
UBC launched an investigation that wrapped in May 2014 but did not disclose any of its findings to the federal government until March 2015. Even then, it only provided "partial and limited disclosure," according to the statement of claim.