UPDATE - Nov. 29, 2015: Robert-Falcon Ouellette has dropped out of the race following comments he made at a town hall meeting in his Winnipeg riding, insinuating that the Speaker's job allows for "great influence'' with the prime minister.
ORIGINAL STORY: OTTAWA — Newly elected Liberal MP Robert-Falcon Ouellette is jumping into the race to be the next Speaker of the House of Commons.
Ouellette, who has no legislative experience and has never held elected office before, told The Huffington Post Canada he wants to offer a "fresh start" to Parliament.
"I think it would also be a historic moment for Canada in that we would have the very first indigenous Speaker of the House of Commons."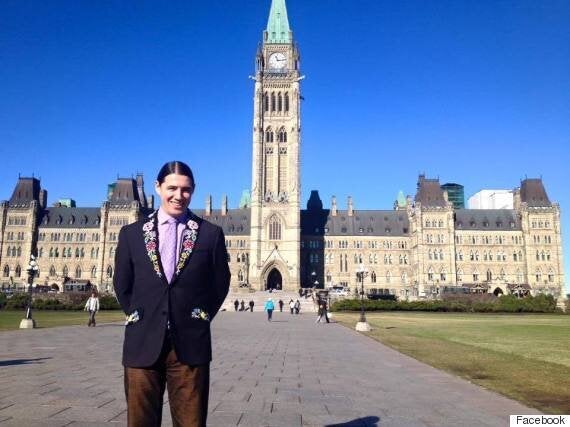 Robert-Falcon Ouellette smiles on Parliament Hill after he was sworn in as an MP for Winnipeg Centre. (Photo: Facebook)
Ouellette represents Winnipeg Centre but is from the Red Pheasant First Nation in Saskatchewan. He defeated popular NDP MP Pat Martin on Oct. 19 in a surprise upset.
"I really want to ensure that the people's work gets done in the House and that the voice of all MPs and the voice of all Canadians can be heard."
Ouellette said he watched the House of Commons "from afar" and thinks many Canadians want to see MPs behave more appropriately in the chamber.
"If I believe something is not correct, I am not going to be willing to let it slide. To let things slide, invites that continued behaviour."
Despite never attending question period, he said he would strike a more disciplinarian tone as Speaker. The rules should be applied as they are written, he said, adding that he wouldn't shy away from expelling MPs who are misbehaving.
"As someone who was in the military for 19 years, discipline is very very important to me and I certainly do not pass a fault. If I believe something is not correct, I am not going to be willing to let it slide," he said. "To let things slide, invites that continued behaviour."
Ouellette thinks he can "bring a completely different perspective" and set the House on a "difference course" for Canadians.
Although he is new to politics, he said he thinks he has the experience required to be Speaker.
"I have a lot of experience, in large institutions and large organizations," he said, pointing to his time in the military and his five years at the University of Manitoba, where he said he sat on its Senate.
Joins contest later than other contenders
The newbie MP started thinking about running to be Speaker two-and-a-half weeks ago, he said, hinting it was after he was passed over for a position in Prime Minister Justin Trudeau's cabinet.
After the election, Ouellette said he was a busy with setting up his offices in Ottawa and in his riding, finding a place to live, and attending orientation on Parliament Hill. "But now, that I am a little bit more settled in Ottawa as well as in my riding, so I said this would be a fantastic way of contributing to the democracy in our country."
Ouellette joins the contest to be Speaker a little later than some of his opponents. Liberal MPs Mauril Bélanger, Geoff Regan, Denis Paradis and Yasmin Ratansi, and Conservative MP Bruce Stanton have been campaigning for several weeks.
A vote by secret preferential ballot will be held on Dec. 3.
Ouellette planned to launch his campaign officially on Wednesday and meet with his constituents in a town hall on Saturday to explain the idea to them.
"I still believe I will be able to represent the people of Winnipeg Centre and I know that many many people would be very proud to have someone occupy a position in the House of Commons of such importance representing them," he said.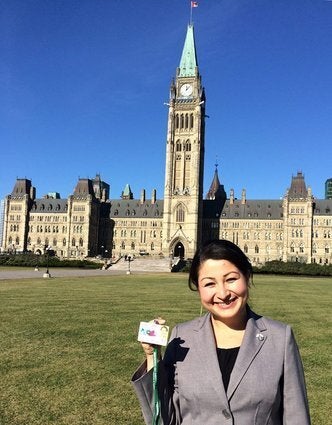 Rookie MPs To Keep Your Eye On