Some 500 Canadian officials are being deployed to Jordan, Lebanon and Turkey to be Canada's eyes and ears on the ground as thousands of Syrian refugees are selected for resettlement in this country.
They will be conducting one-on-one interviews with each of those applying to come to Canada for security and medical checks.
All 15,000 refugees the government is going to assist in coming over in the coming months will be chosen from the camps run by the United Nations in those three countries, which means their health and security checks are already well underway.
As a matter of routine, the UN High Commission for Refugees registers all those seeking shelter from conflict in their camps. The process includes individual interviews about the person's travel history and whether or not they have been a member of a military, militia, or other armed group.
Biometric information, including iris scans, is also collected in order to confirm the person's identity at later stages of the process.
Of the more than four million people currently in a UNHCR camp, the organization flags about one to two per cent for resettlement. These people typically consist of those considered to be a low-security risk, which often means they are women travelling with children, the elderly or members of religious minorities — and are able to account for their whereabouts and activities prior to arriving at the camp.
For most, this process takes months and months, with only a small chance of being selected for resettlement. That is the principal reason experts say it would be a very inefficient way for extremist organizations to smuggle their operatives or sympathizers into Western countries.
"If you're planning an attack, particularly a major co-ordinated attack abroad, the last thing you're going to do is count on one of your attackers getting through the refugee and migrant streams," security expert Wesley Wark said in a recent interview with CBC.
Once flagged by the UNHCR, each person selected to come to Canada must also be interviewed by Canadian visa officers, who will ask questions similar to those posed by the UN. The government says those with inconsistencies in their stories or who are unable to account for all of their time will not be accepted.
Each applicant will also be checked against Canadian, U.S, and other allies' intelligence databases.
"So before anyone gets on a plane to come to Canada," Public Safety Minister Ralph Goodale announced on Tuesday, "the security screening will be completed, fully completed overseas."
"If there is any doubt about an application or an interview or any of the data, the file will simply be put aside and held for further consideration at a later time," he added.
Delay not security related
A number of critics of the plan were asking the government to delay the efforts in order allow more time for security checks to be completed.
The government has pushed back its own promised deadline of the end of the year to the end of February for bringing in 25,000 Syrian refugees, but denies the delay is motivated by security concerns.
"There are a lot of moving parts here," Immigration Minister John McCallum explained at Tuesday's announcement.
"We want [those arriving] to have a roof over their head. We want them to have the right supports for language training and for all the other things that they need to begin their life here in Canada," he added.
"And it takes a bit of time to put all of that in place."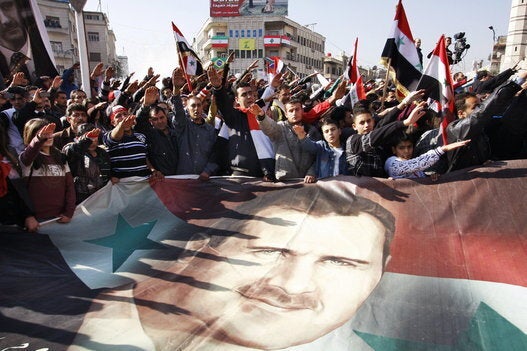 Canada's Response To Syria Refugee Crisis Since 2011