Prince Harry has arrived in Lesotho for the official opening of The Mamohato Children's Centre developed by his charity Sentebale.
The centre, which has been under development for 10 years, will pay homage to two very special ladies in the prince's life — his mother, and his former nanny Olga Powell, The Telegraph reports.
"When Olga passed away the family donated the money that would have gone to flowers to Sentebale, that's why this building is in loving memory of Olga Powell," Cathy Ferrier Sentebale's chief executive said of the prince's beloved nanny.
Powell cared for princes William and Harry over the course of 15 years, starting when William was six months old. When she died in 2012, Prince William cleared his schedule to be at the funeral. Harry, who was on active service in Afghanistan at the time, was unable to attend, The Daily Mail reports.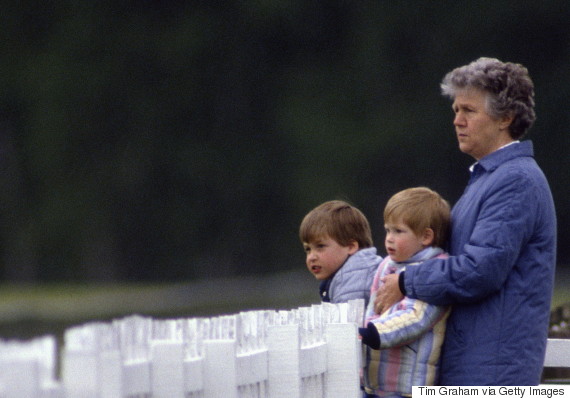 Princes William and Harry with their nanny, Olga Powell, in 1987
The centre's dining hall, meanwhile, is named after the late Princess of Wales.
"It's the place where all the children will gather three times a day (for meals) plus do games and drama and goodness knows what else — it felt like the right place to be in memory of his mother," Ferrier said.
Prince Harry also founded Sentebale in 2006 in honour of his late mother.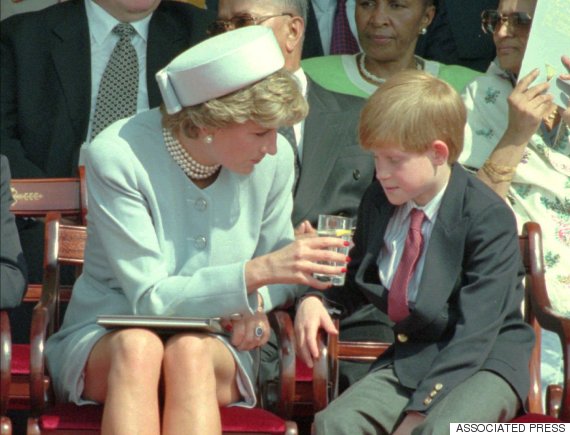 Prince Harry with his mother, Diana, Princess of Wales, in a ceremony to mark the 50th anniversary of the end of World War II, 1995.
The centre itself is named after Lesotho's late Queen Mamohato, the mother of Sentebale's co-founder Prince Seesio.
Also on HuffPost