This is the "Star Wars" auction we were looking for.
Sotheby's, an international art dealer, is pitching an incredible collection of memorabilia from the sci-fi franchise at an auction to take place on Dec. 11.
The catalogue includes action figures, posters and signed prop replicas that will make some deep-pocketed buyers feel the power of the Force.
"Star Wars" Memorabilia Go Up For Auction



The items belong to Nigo, a "Star Wars" superfan and entrepreneur behind clothing lines A Bathing Ape and Billionaire Boys Club.
And Sotheby's, which has historically sold ritzy items such as a library that belonged to Napoleon, is selling them as part of its first ever "Star Wars"-themed auction.
"The style of my collecting is really unchanged and I still collect toys," Nigo, who started gathering items from the franchise in the 1990s, said last year.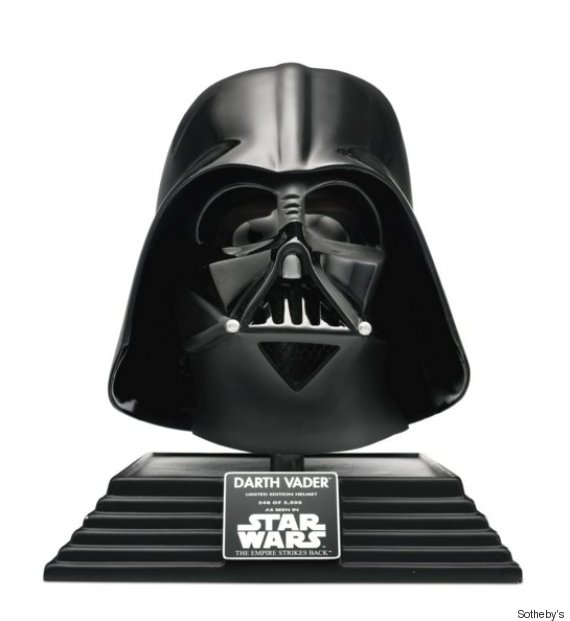 A signed Darth Vader Helmet worth $800 to $1,200. (Photo: Sotheby's)
"I am motivated to do it for the same reason, which is the personal attraction that I have to certain things."
The auction's most expensive lot is two "Star Wars: The Power of the Force" coin sets valued at anywhere between US$25,000 and $35,000.
Its next most expensive item is a Luke Skywalker action figure with a double-telescoping lightsaber from 1978. It's estimated to be worth $12,000 to $18,000.
All told, there are 175 lots to choose from ... if you have the money.
The live auction will begin on Dec. 1 at 10 a.m. ET. Anyone who wishes to partake has to register first.