It may be the most wonderful time of the year for sales lovers, but it's also the most stressful.
So what's the best time to shop this Black Friday, at least to avoid the madness? According to Google, early in the morning, or late afternoon.
For the first time ever, the tech giant has created a traffic map to find out when the busiest shopping times are during the annual event. Using aggregated, anonymized data from American Google maps, the results showed 2 to 4 p.m. as the peak shopping time in malls. Since many stores in the states are open on Thanksgiving evening, Thursday from 6 to 7 p.m. is another time when the shoppers come out.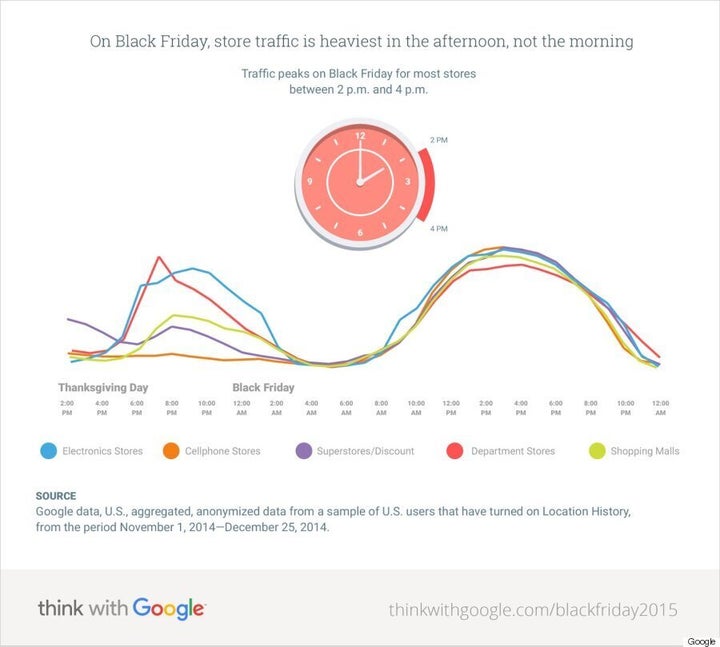 And it seems as though the saying, "the early bird gets the worm," is very true on Black Friday — Google says the quietest window of time on Friday is from 6 to 8 a.m. So if you want to avoid the crowds, be prepared to set your alarm really early in the morning.
You can head to Google's blog to learn more shopping insights on Black Friday, and you can check out the best Black Friday deals in Canada below: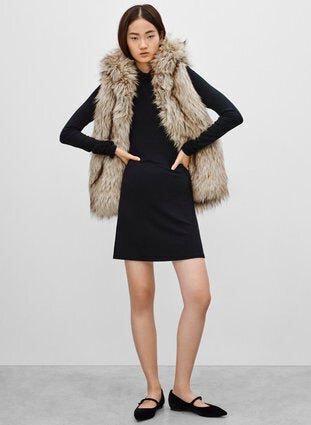 Canada Black Friday Deals 2015