Justin Trudeau, his wife Sophie Grégoire and two of their children are now on the last leg of their European tour. As they departed Valletta, Malta, for Paris on Saturday, Ella-Grace and Hadrien exchanged a sweet brother-sister moment.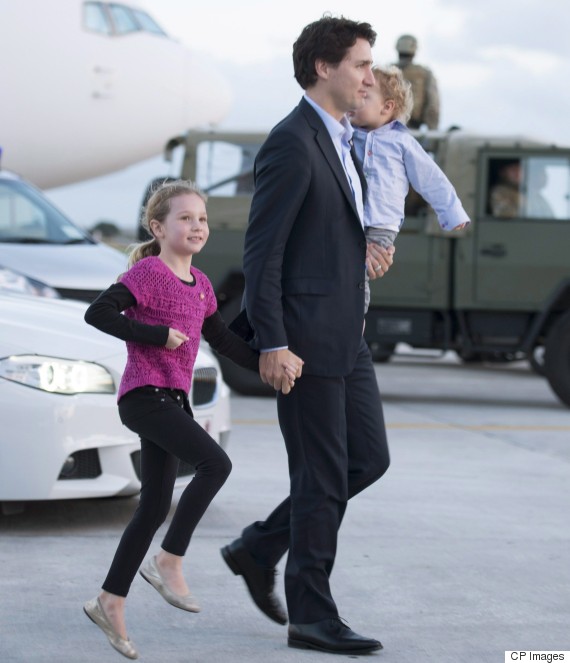 The family arrived on the tarmac to board the Government of Canada plane, when six-year-old Ella-Grace played with her one-year-old brother Hadrien through the car window while she waited for her parents.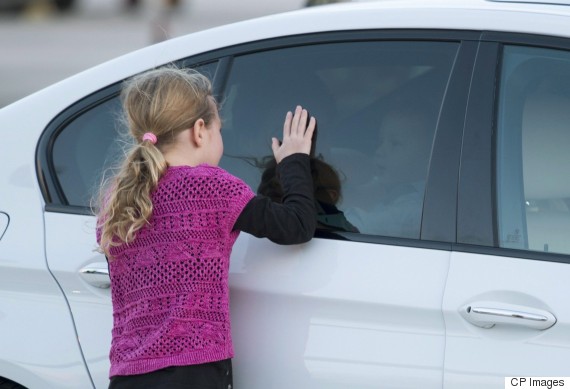 We love this candid moment between the siblings, as Ella-Grace stands on her tiptoes in sweet ballet flats and her little brother watches her in awe.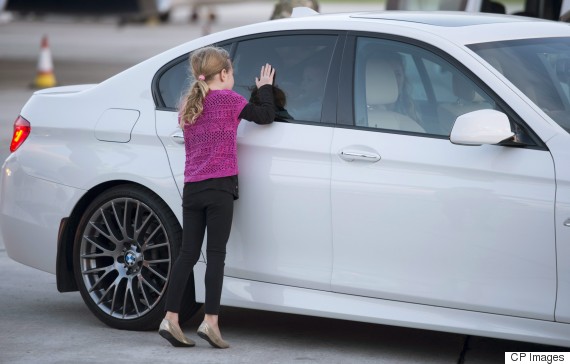 The family left Ottawa on Tuesday. Their first stop was in London, where they met with the Queen. Then they travelled to Valletta where Trudeau joined other Commonwealth leaders for a summit meeting. Paris will be the last stop of the six-day tour.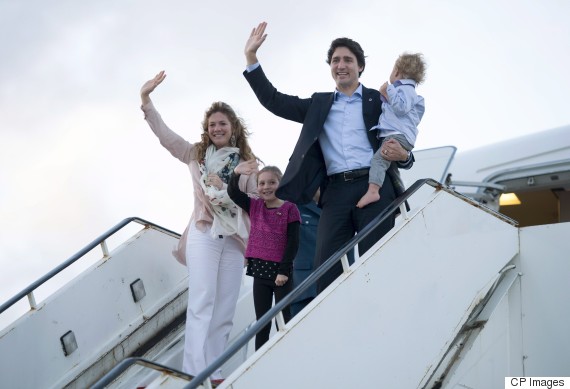 While in Paris, the prime minister and his wife stopped at the Bataclan concert hall to pay tribute to the victims of this month's terrorist attacks.
On Monday, Trudeau will join the COP21 climate conference, which he is confident will result in a new global agreement to fight climate change.
"Leaders are massively expressing they are even more enthused and committed to attending the climate change conference in Paris because of the opportunity it offers to also stand in solidarity with Paris and with the people of France,'' the prime minister said on Saturday.
He has already pledged $2.65 billion over five years to a UN fund to help developing countries battle climate change.
"Canada is back and ready to play its part in combating climate change and this includes helping the poorest and most vulnerable countries in the world adapt," Trudeau said in a statement.
ALSO ON HUFFPOST: