With the holidays rapidly approaching, there's a lot to look forward to: family time, gift-giving and … "Star Wars"! The seventh installment arrives with "The Force Awakens," and unless you're literally from another planet (and even then … ), it's hard to ignore the "Star Wars" mania that is sweeping retailers across Canada in anticipation of the film's release.
While the classic lightsaber or this awesome, remote-controlled BB-8 droid will be on wish lists around the world, you can also delight the kids (and parents alike) with some more offbeat collectibles and gadgets for the truly diehard fan. Powering your imagination, we partnered with Duracell to inspire some unique gift ideas and round up the quirky "Star Wars" things you never knew you needed.
1. Admiral Ackbar Singing Bass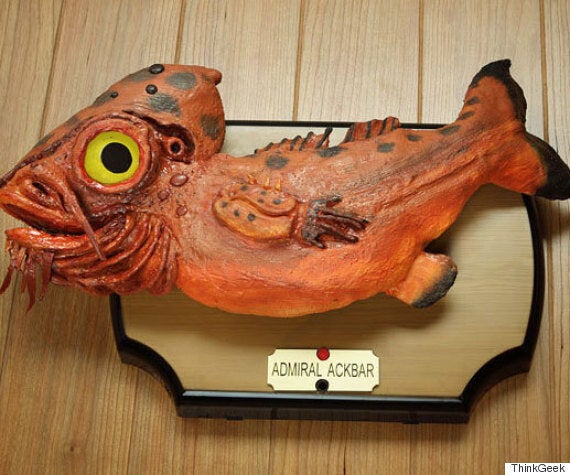 Because countless Internet memes and YouTube parodies later, we're still not sick of hearing "It's a trap!" (Swim aside, Big Mouth Billy Bass.)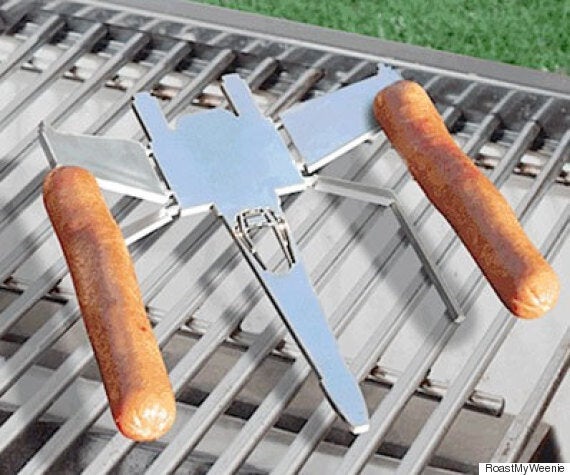 Because its foolproof design helped to take down the Death Star. Surely, it can handle your 100% beef hot dogs.
3. Chewbacca Seatbelt Cover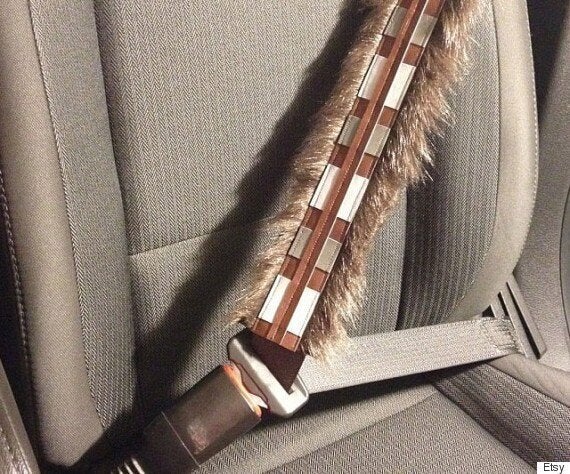 Because aside from being a hair icon, Chewbacca rocked a bandolier so well he didn't need to wear any other clothing. Now, it can protect you, too!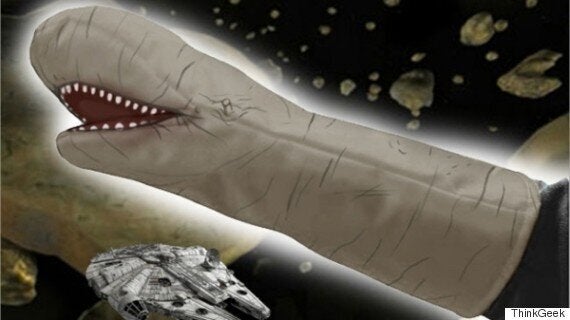 Because exogorths can survive in the vacuum of space. Bring on the hottest cookie tray in the galaxy.
5. Han And Leia His And Hers Hand Towels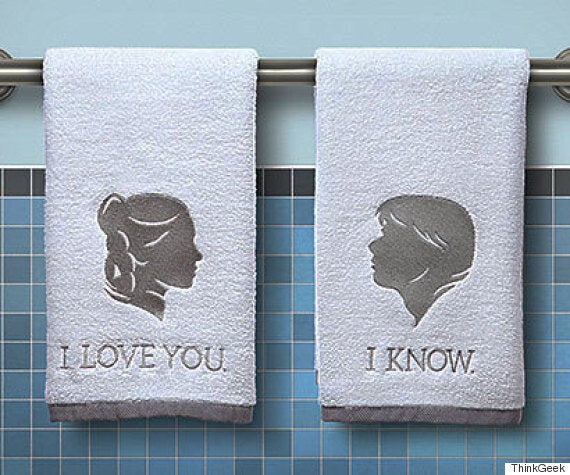 Because no matter how complicated your relationship is, it probably doesn't hold a candle to Han and Leia's. Here's a welcome reminder.
6. Han Solo In Carbonite Shower Curtain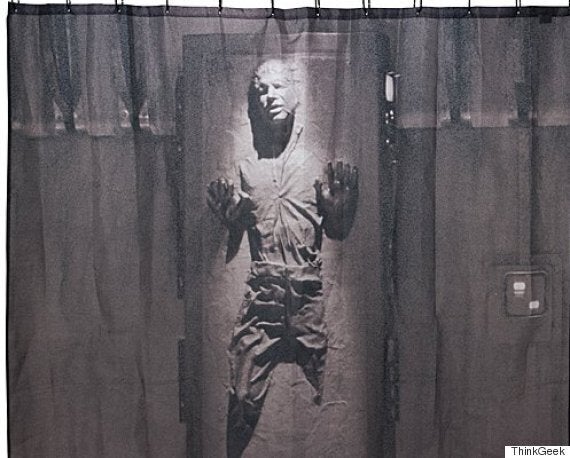 Because if someone flushes the toilet while you're in the shower, this will remind them that you suffer.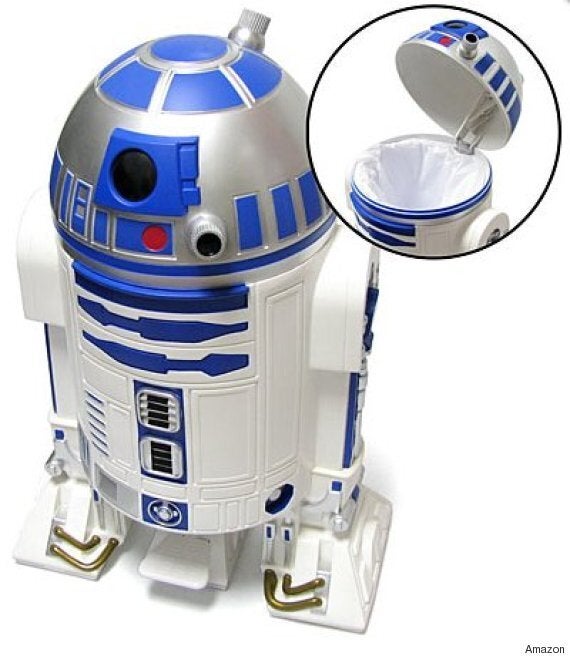 Because this brave, resourceful droid is ready to take out the trash.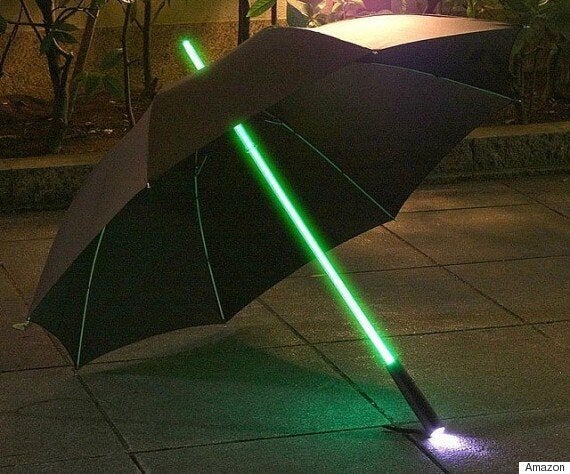 Because on a dark and stormy day, you'll need to use the force.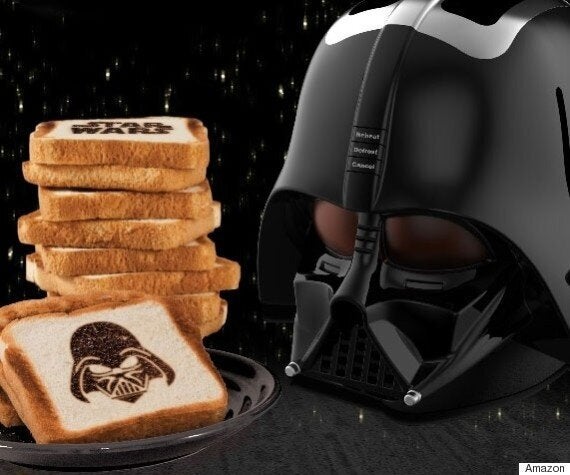 Because we all have a dark side … especially before we get our breakfast!
10. Death Star Soccer Ball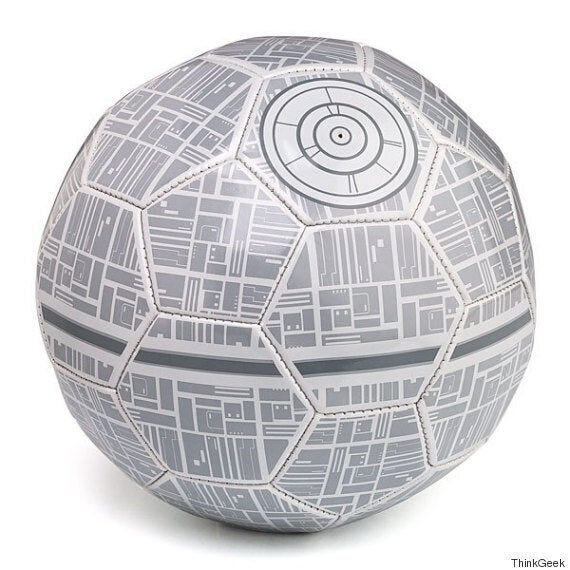 Because you want to join the rebel force, so you can kick the Death Star to the curb.
11. Sith And Jedi Bathrobes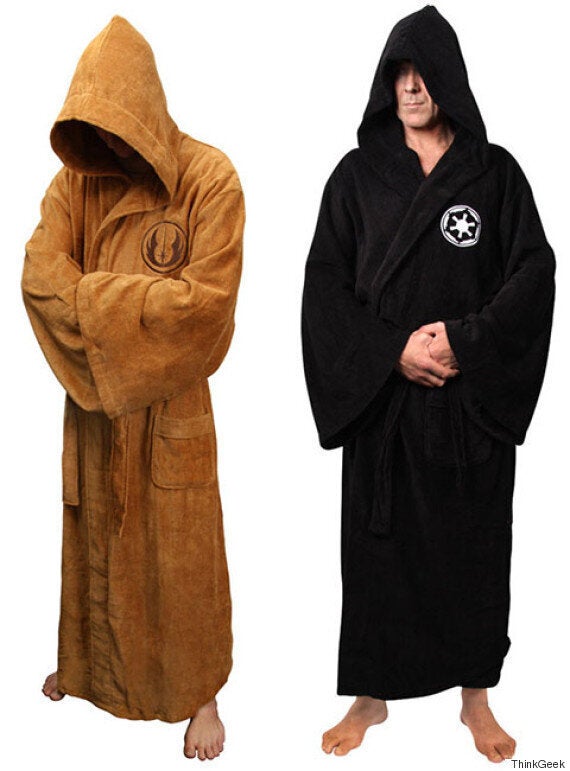 Because no one will even try to mess with you while lounging around in one of these.
12. Princess Leia Headphones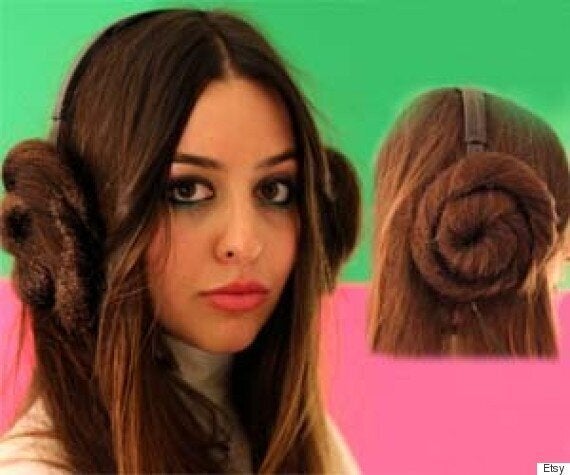 Because you didn't think it was possible to one-up Princess Leia's buns. But these play beats!
13. Millennium Falcon Blueprint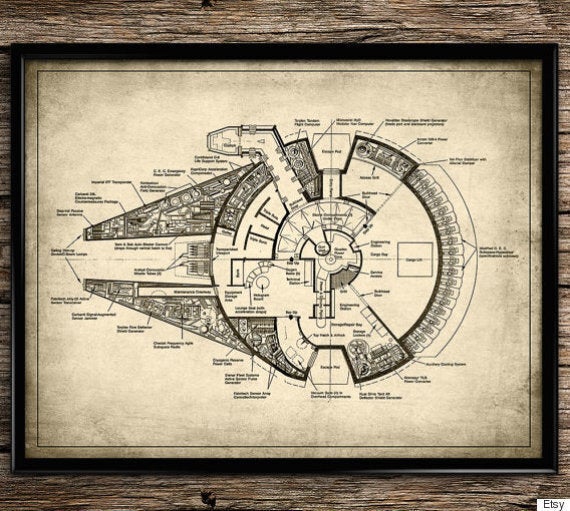 Because you have spare time over the holidays, and have always been meaning to build a spaceship.
14. Lightsaber Thumb Wrestling Set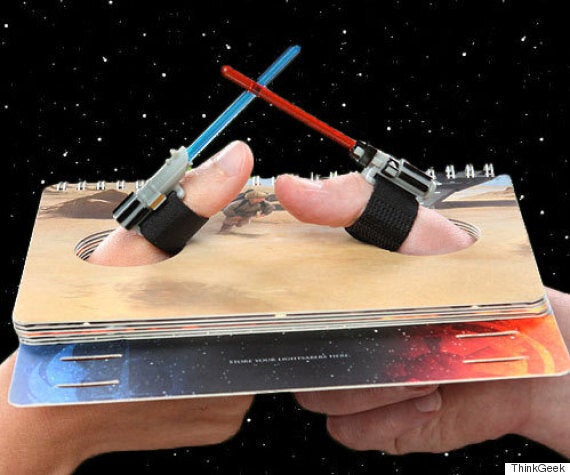 Because this seems safer than the real thing.
15. Mounted Tauntaun Head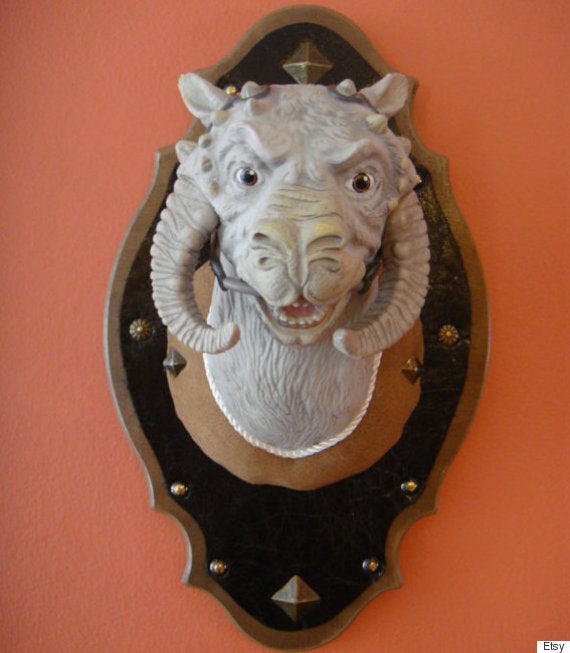 Because you always come back from fantasy space hunts with great stories.
*Lasts Longer in 99 per cent of devices vs. the next leading competitive brand. AA size. Based on 2015 ANSI performance tests. Results vary by devices and usage patterns. Next leading alkaline based on market sales data.