BRUSSELS — Stephane Dion hasn't even arrived yet in Brussels, but a lineup is already forming to meet Canada's new global affairs minister. Canadian staff at NATO headquarters are fielding requests from alliance members keen to size up the Liberal government's new point man on the evolving confrontation with Russia and the growing influence of the Islamic State of Iraq and the Levant in Libya. Dion will join foreign ministers from the other 28 member countries on Tuesday and Wednesday, several of whom are eager to take stock of Justin Trudeau's plan to end the bombing campaign against extremists in Iraq and Syria, instead refocusing the military effort on training local forces.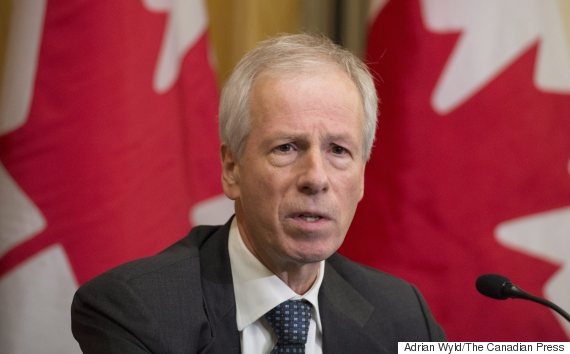 Foreign Affairs Minister Stephane Dion speaks with the media ahead of the Commonwealths Heads of Government meeting. (Photo: Adrian Wyld/CP)
While NATO is not formally involved in the 62-country, U.S.-led coalition against ISIL, its members see Canada's planned actions as important. One of Dion's most important tasks will be to reassure allies the country remains stalwart, especially in light of the terror attacks in Paris and the security lockdown in Brussels. NATO's secretary general, the U.S. and the British permanent representatives to the alliance are underscoring growing concern about ISIL domination of ungoverned territory along the Libyan coast, mostly in Sirte.
Also on HuffPost
Canada's Response To Syria Refugee Crisis Since 2011